State Dept. ups bounty by more than double for ISIS leader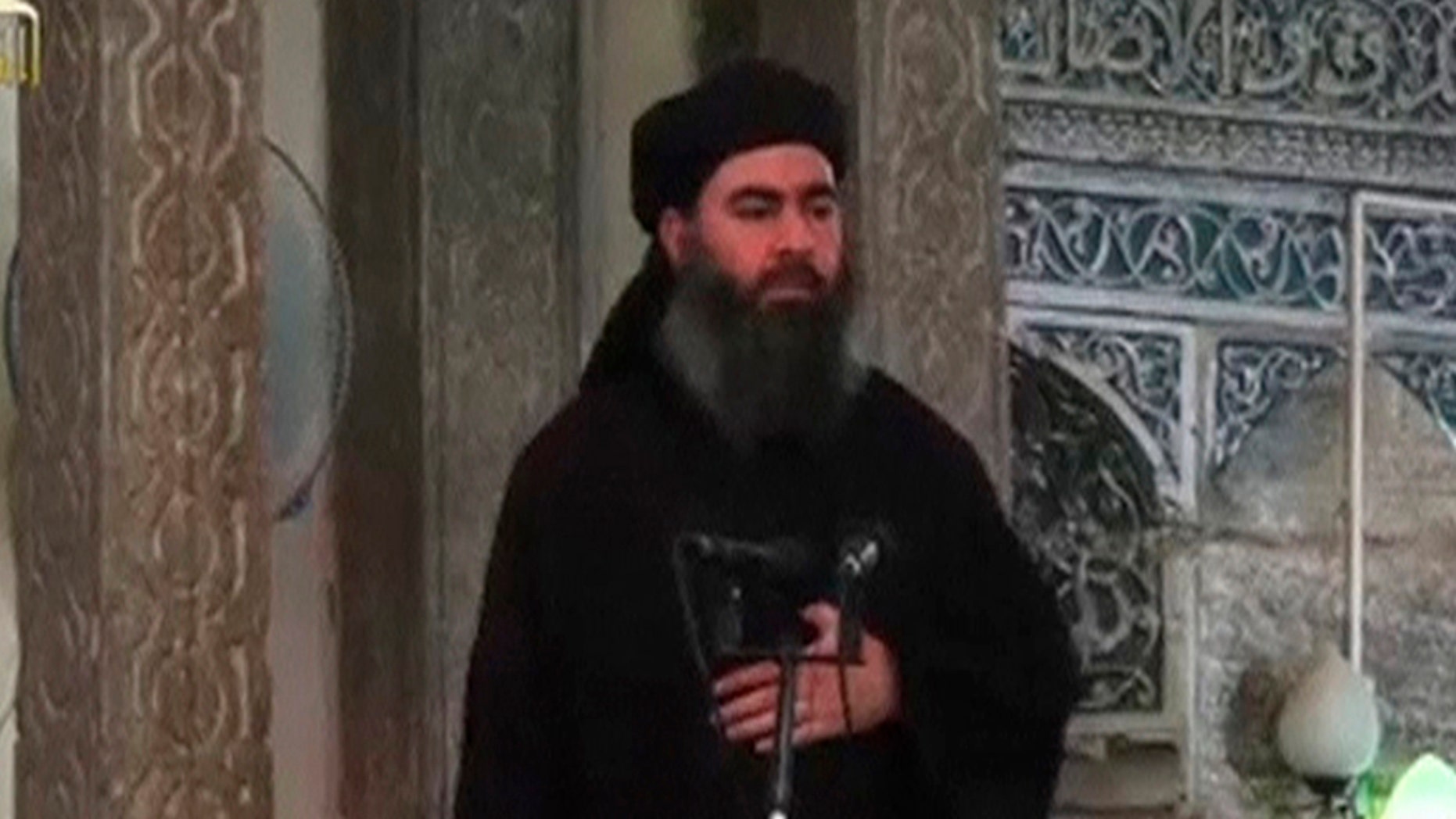 The U.S. State Department is looking to end ISIS once and for all.
The agency announced Friday that it will raise the bounty for Islamic State leader Abu Bakr al-Baghdadi, more than doubling the amount that has been offered since 2011.
ISIS MANUFACTURING ARMS ON INDUSTRIAL SCALE, REPORT FINDS
"Protecting the homeland and the American people is our top counterterrorism priority, and just as we have intensified our efforts against ISIL, we are increasing the means available to us to gain information on their leadership and bring them to justice," reads a statement State Department officials provided to Fox News Channel, using the administration's term for the terrorist group.
Under the department's Rewards for Justice Program, the bounty will be increased from $11 million to $25 million for any information that leads to the location, arrest and/or conviction of Al-Baghadi.
CAUGHT ON VIDEO: COALITIONDESTROYS ISIS TANKS, ARTILLERY NEAR PALMYRA
The original reward was posted in October 2011, before ISIS came to promimence, when the State Department first designated the terror group leader as a "Specially Designated Global Terrorist."
The new bounty, $25 million, is the same amount offered for Osama bin Laden in 2011, but no one ever cashed in after bin Laden was killed in Pakistan by a team of Navy SEALs in May of that year.
The State Department also said in the statement that ISIS, under Al-Baghdadi, has been responsible for the deaths of thousands of civilians in the Middle East as well as the brutal murders of numerous civilians from Japan, the United Kingdom and the United States, among other countries.
The increase in the reward comes as ISIS finds itself cornered by coalition forces in Mosul, its last major stronghold in Iraq.
Since the assault on Mosul began, rumors about Al-Baghdadi have swirled. In October, reports surfaced that the self-proclaimed "caliph" had been poisoned, only to release a message of encouragement to his soldiers a month later.
It has also been previously reported that Al-Baghdadi has been holed up in Mosul since the U.S.-backed Iraqi offensive began and has been increasingly paranoid and refuses to sleep without a suicide vest.
Fox News' Lucas Tomlinson contributed to this report.