Sri Lanka to hang drug dealers as country becomes major hub for traffickers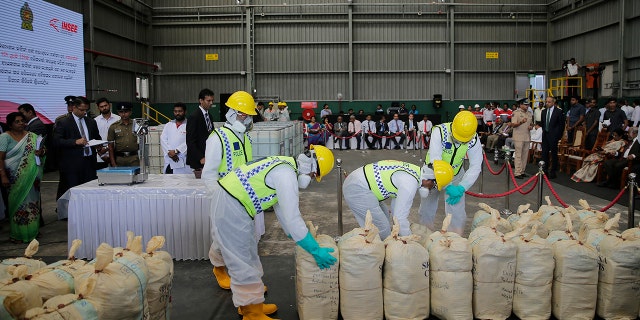 Sri Lanka has announced it will start hanging drug dealers in a move that closely mirrors the aggressive tactics employed by Filipino President Rodrigo Duterte in his country's war on narcotics.
Drug trafficking carries the death penalty in Sri Lanka but nobody has been executed in the country for 42 years, with death sentences instead commuted to life in prison.
But President Maithripala Sirisena, who has been in office since 2015, has indicated the government will shift its stance. The military will also be deployed to tackle the issue.
During the period from January 2015 to April 23 this year, police have seized 1,296 pounds of heroin, 38,539 pounds of hashish and 3,968 pounds of cocaine, according to government figures cited by Reuters.
Sirisena has accused convicted traffickers of arranging drug deals from prison, citing a case this week where a dealer arranged the import of 200 pounds of heroin.
PHILIPPINES PRESIDENT DUTERTE TELLS DRUG SUSPECTS: 'WANT TO LIVE LONGER? STAY IN JAIL'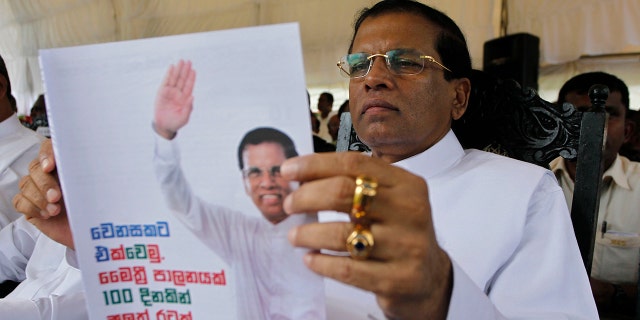 As a result, Sirisena appears to have taken inspiration from the Philippines and Duterte's controversial war on drugs.
Rajitha Senaratne, a Sri Lankan government spokesman, said: "We were told that the Philippines has been successful in deploying the arm and dealing with this problem. We will try to replicate their success."
More than 400 convicts are on death row in Sri Lanka, although it is not known how many were convicted of drug offenses.
Sri Lanka has become an attractive transit point for major drug cartels into Asia thanks to its geographical location.
Earlier this week, Sri Lanka's Police Narcotics Bureau seized 229 pounds of heroin worth an estimated $7.5 million in one of the country's biggest ever drugs busts.
In February, Filipino opposition senator Antonio Trillanes claimed the death toll in the war on drugs had surpassed 20,000 since 2016. Official figures by the government put the figure closer to 4,000.
In March, President Trump laid out a battle plan to tackle the scourge of opioid abuse in the U.S., going as far as suggested that the death penalty be a deterrent for traffickers.
"These are terrible people and we have to get tough with those people," he said in Manchester, N.H., one of the states hardest hit by the opioid epidemic, in March. "This isn't about committees…this is about winning a very tough problem. The ultimate penalty has to be the death penalty. Maybe our country is not ready for that."