Springboks, Bafana to honour Mandela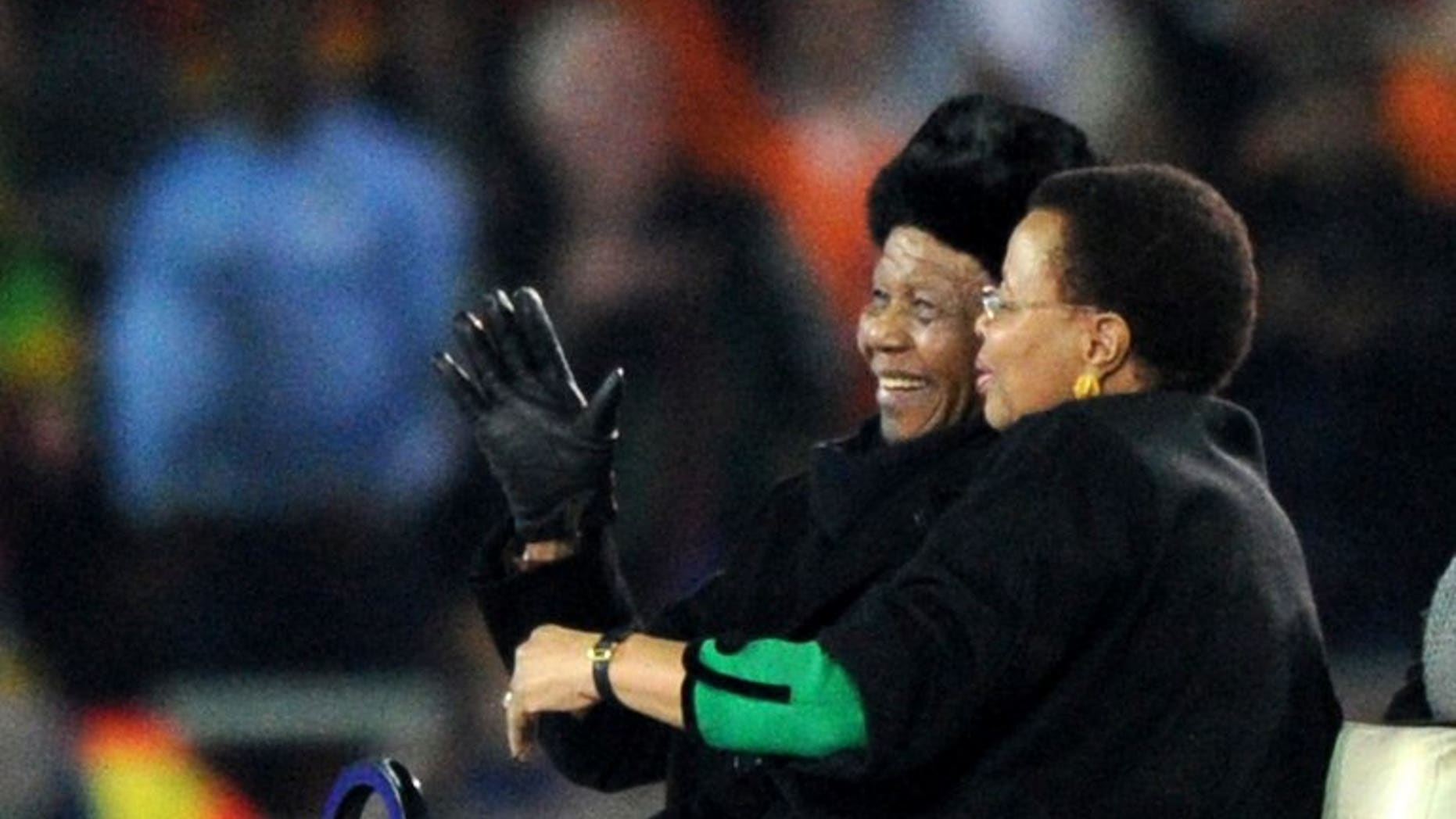 JOHANNESBURG (AFP) – The South African national football and rugby union teams will play in a Soweto stadium on August 17 to honour critically ill former president Nelson Mandela, it was announced Tuesday.
Bafana Bafana (The Boys) meet Burkina Faso in a friendly match and the Springboks tackle Argentina in an opening-round fixture of the Rugby Championship (formerly Tri-Nations).
Mandela had a close association with the teams -- inspiring the Springboks to victory in the 1995 Rugby World Cup and Bafana to success in the 1996 Africa Cup of Nations.
Both tournaments were staged in South Africa and the then president paid regular visits to the teams and attended the finals in which the Springboks defeated the New Zealand All Blacks and Bafana overcame Tunisia.
The Springboks fixture against the Pumas was originally scheduled for the Free State Stadium in the central city of Bloemfontein on the same date.
Bafana will use the Burkinabe friendly to prepare for a must-win 2014 World Cup qualifier at home to Botswana during September.
Although the national football and rugby union teams have played at the same stadium in several South African cities, they never featured in an international double-header.
A sports ministry spokesman said the matches would be staged at the 94,000-seat Soccer City stadium, where Spain defeated the Netherlands 1-0 in the 2010 World Cup final.
Mandela, who became the first black president of South Africa in 1994, remained critical but stable in a Pretoria hospital Tuesday 24 days after being admitted with a recurring lung infection.