Spending cuts, tax increases help reduce eurozone deficit in 2012 but debt still rising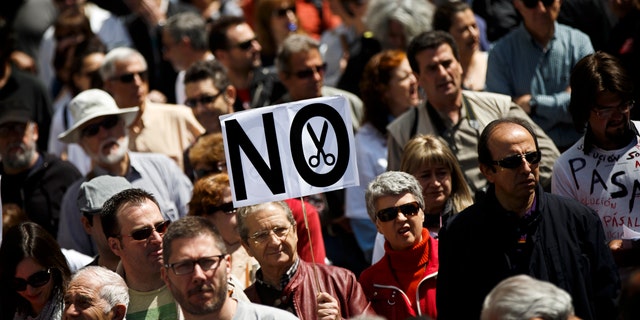 BRUSSELS – Official figures show the austerity medicine pursued across a number of European countries is working, at least when it comes to reducing annual borrowing levels.
Eurostat, the European Union's statistics office, says Monday that the cumulative level of government deficits across the 17 EU countries that use the euro dropped in 2012 to around 353 billion euros ($460 billion) from 391 billion the year before.
As a result, the budget deficit of the whole eurozone fell to 3.7 percent of the region's annual gross domestic from 4.2 percent in 2011.
Though the spending cuts and tax increases are helping to reduce deficits, the eurozone's debt burden rose because economic growth has flat-lined. In 2012, eurozone debt was worth 90.6 percent of the region's annual GDP, up from 87.3 percent.