Spanish skateboard hero who died in London attacks to be honored in memorial center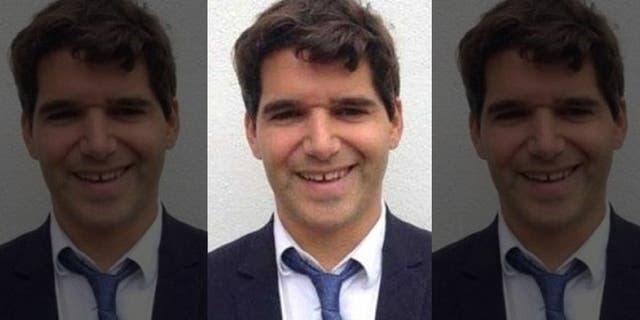 A Spanish man who died trying to defend a woman who was being stabbed by terrorists at the Borough Market attack last year is set to be honored in a new memorial center.
Ignacio Echeverria, a 39-year-old banker who died when three terrorists drove a vehicle into pedestrians then attacked passersby with knives on June 3, will be the subject of an exhibit at the Memorial Center for Victims of Terrorism that is set to open in Spain's Basque Country later this year, El Pais reported.
The memorial will showcase the skateboard Echeverria used against the attackers before he was fatally stabbed.
Echeverria's parents donated the skateboard to the Foundation of Victims of Terror because "it is a positive thing to spread this example to children and young people, explaining that it is worth being good even if you die because of it," they told the Foundation of Victims of Terror magazine.
According to El Pais, the memorial center will focus on the history of terrorism in Spain and around the world – highlighting the different terrorist organizations and how they target their victims – in addition to testimonies from victims and survivors.
In their interview, Echeverria's parents also recounted how he and two of his friends tried to save a woman's life after she was attacked.
"A few meters away they saw a kind of brawl and a police officer who had fallen to the floor," one of the parents said. "Ignacio ran forward and began hitting the terrorists with his skateboard but they surrounded him and stabbed him in the back. He was stabbed twice, one was superficial, but the other was fatal."
His father, Javier Echeverria, told El Español his son was "a person with good moral principles. And he thought that terrorism is terror."
"I do not know if he was aware that they were facing terrorists. I do not know. But he was very clear that they can not terrify us.," he added. "He had it very clear."
Echeverria was one of eight people who were killed in the terrorist attack. The woman he tried to protect was also among the dead.