Spanish police arrest former Guatemalan minister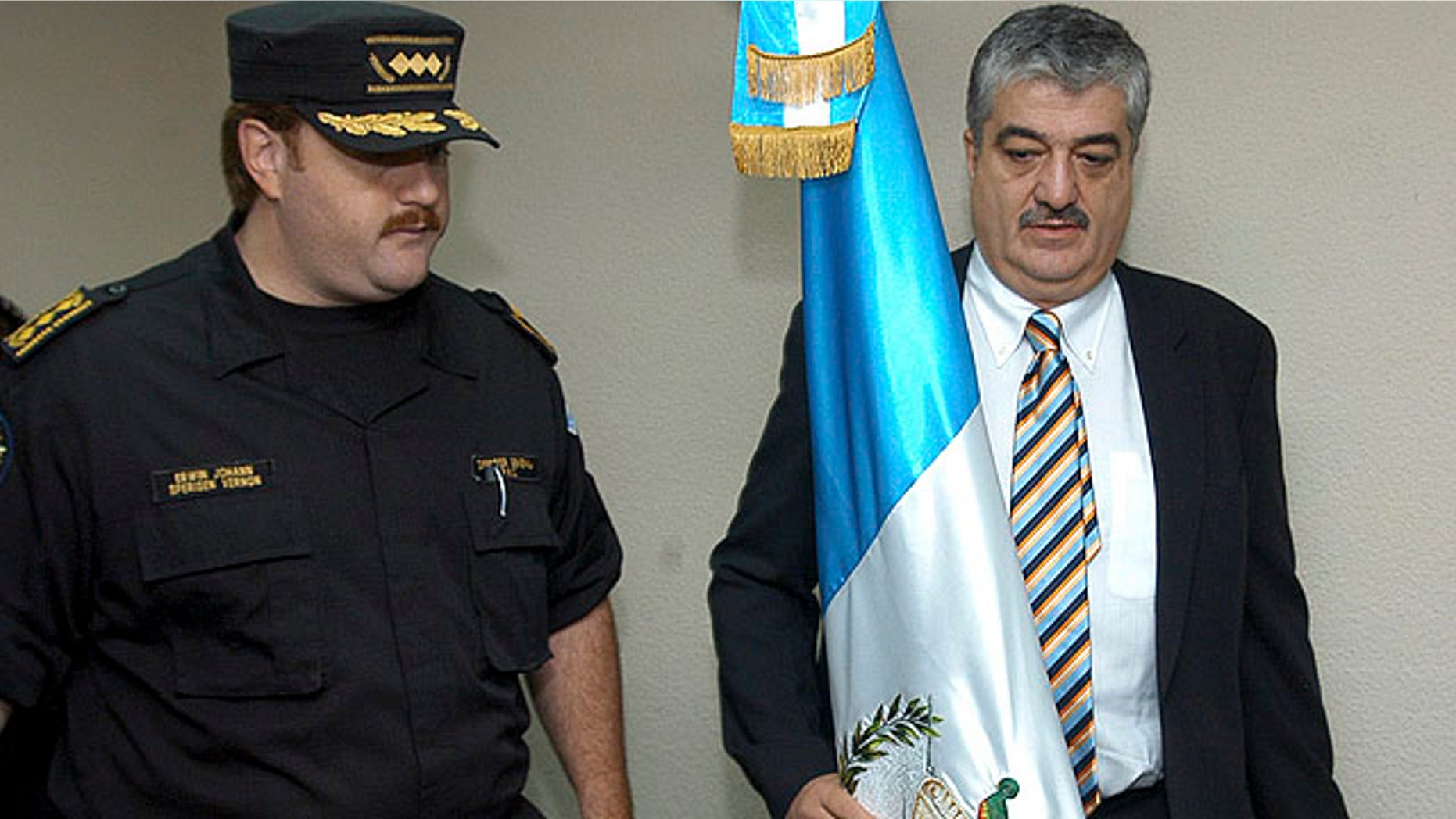 MADRID – Spanish police say they have arrested former Guatemalan Interior Minister Carlos Vielman, who was wanted in connection with the alleged killing of seven prisoners in 2006.
Vielman has been sought by Guatemalan authorities since the International Commission Against Impunity in Guatemala named him as one of several suspects in the killing of seven inmates during a mutiny at the El Pavon jail in the south of country.
A Spanish police spokesman said Vielman was arrested Tuesday in downtown Madrid. He's expected to be taken before the National Court on Thursday so extradition proceedings can begin.
Vielman resigned as interior minister in 2007 following a scandal over the alleged involvement of Guatemalan police in the murder of three Salvadoran politicians.