Spanish photographer working for Associated Press wins top journalism award for crisis photo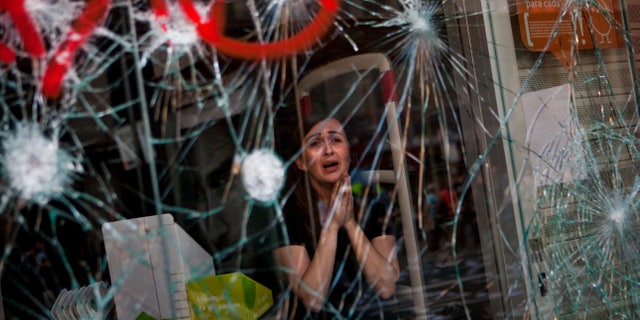 MADRID – An Associated Press photographer has won a prestigious Spanish journalism award for his image of a store worker terrified by a violent street protest, a photograph that illustrates the effects of the country's financial crisis.
Emilio Morenatti, who has for almost a decade covered war zones from Afghanistan and Pakistan to the Middle East, has been awarded the 2013 Ortega y Gasset award by Spain's leading newspaper El Pais.
In a statement released Friday, the newspaper said Morenatti, 44, captures "terrible emotion" in his photograph taken in the northeastern city of Barcelona during a general strike in 2012.
"Looking at it, one feels the fear of the clerk," the jury says. The award carries a prize of 15,000 euros ($19,580).
Morenatti was seriously injured in a 2009 accident in Afghanistan.