Spanish leader: Separatist Catalan campaign causes financial, political uncertainty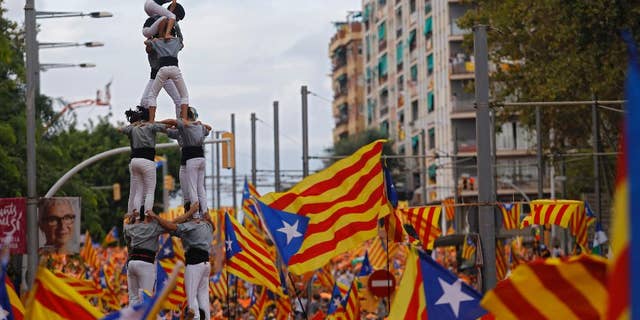 MADRID – Spain's leader has criticized Catalonia's pro-independence president two days after campaigning began for regional elections that could decide if the wealthy northeastern region secedes or remains part of the kingdom.
Prime Minister Mariano Rajoy said Catalan president Artur Mas was creating uncertainty by effectively turning the Sept. 27 regional parliamentary election into a for-or-against independence ballot.
At a rally in the Catalan city of Lleida on Sunday, Rajoy said Mas "had divided Catalan society, families and workmates."
He said it was "a very large irresponsibility" to cause political and economic uncertainty just as "Spanish and Catalan society is making efforts to emerge from a financial crisis."
Separatist parties need to win at least 68 seats in the 135-member Catalan parliament to claim legitimacy.