Spanish king to resume walking after hip surgery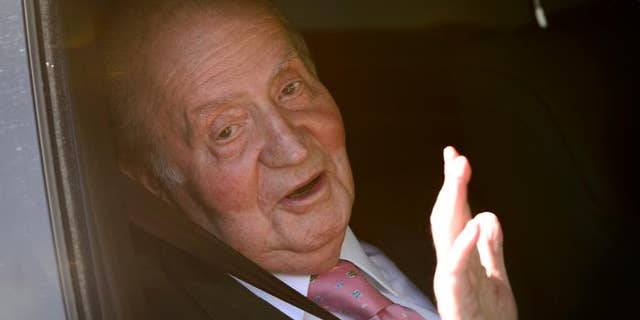 Madrid (AFP) – Spain's 75-year-old King Juan Carlos should begin walking again with the aid of a walking frame on Thursday, two days after undergoing hip-replacement surgery, the hospital where he had his surgery said.
The king was recovering "better than expected" after a surgeon on Tuesday fitted a temporary replacement for an implant that had got infected, his eighth operation in just over three years, the Quiron Hospital in suburban Madrid said in a statement.
The monarch was able to get up and take several steps in his hospital room, and remained seated for a short period on Wednesday, the statement said.
"During the current day it is expected that he will begin to walk in his room with the aid of a walker," it added.
US-based hip specialist Miguel Cabanela who gave the monarch a new artificial left hip coated in antibiotics to fight the infection has estimated the king would likely be in hospital for four to eight days.
The monarch will need a new operation to receive a permanent prosthetic hip after at least eight weeks fighting off the infection in the surrounding tissue, the surgeon added at a press conference held Tuesday after the surgery was completed.
He predicted Juan Carlos could be up and walking about six weeks after he finally receives the permanent implant.
News that a further operation would be needed after two months to insert a permanent implant kept alive speculation of a possible abdication in favour if his 45-year-old son Felipe, despite palace denials.
The king has appeared on crutches looking frail while keeping up his schedule of public appearances over recent weeks, after the previous implant fitted last November became painful.