Spanish government urged to come up with revised budget plan to meet euro rules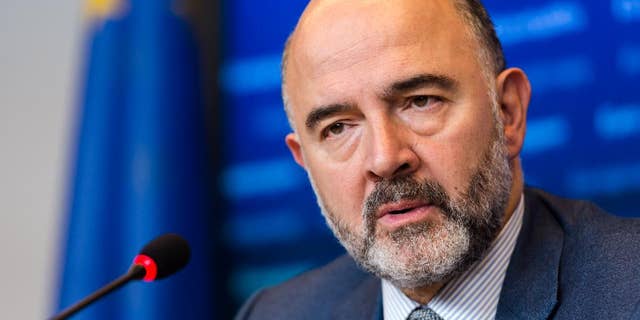 LUXEMBOURG – The European Union's executive arm is to warn Spain over its draft budget plans for this year and next.
Pierre Moscovici, the European Commission's top economy official, said Monday that the plans point to the Spanish government missing fiscal targets by 0.3 percentage point in 2015 and 0.7 percentage points in 2016.
As such, he said the Commission will on Tuesday invite Spain's center-right government to make sure the budget plans comply with euro rules.
The eurozone's top official, Jeroen Dijsselbloem, said it was up to the Spanish government to act on the opinion.
In joining the euro currency, countries signed up to a set of rules to keep their budgets within certain parameters. In theory, countries could face sanctions.
Spain is to hold a general election on Dec. 20.