Spanish emergency agencies: 1 dead of heat stroke, many others affected in prolonged heat wave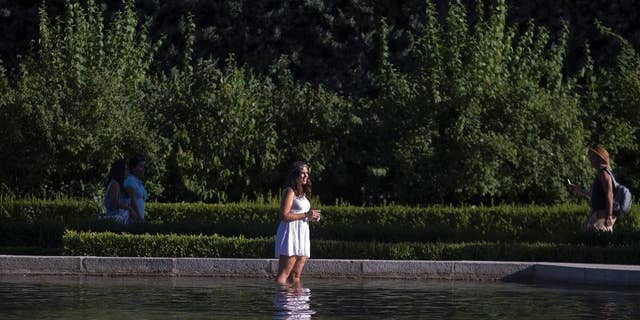 MADRID – One person has reportedly died of heat stroke in Spain and Madrid's emergency service says it has seen 11 other cases in the last 24 hours as Spain swelters under a prolonged heat wave.
The voluntary emergency service Vost Andalucia says an elderly person died Saturday of suspected heat stroke in southwestern Seville.
The Madrid emergency service says two men, a 50-year-old cleaner and a 45-year-old, are both in critical condition Sunday with heat stroke in Madrid hospitals. The agency said its crews have been called out help with 144 cases of heat stroke since June 25.
Spain's meteorological agency issued a warning Saturday saying temperatures would continue to be as high as 104 F (40 C) until at least July 16, describing the heat wave as "unusually long."