Spain's Socialist Party says coalition gov't still possible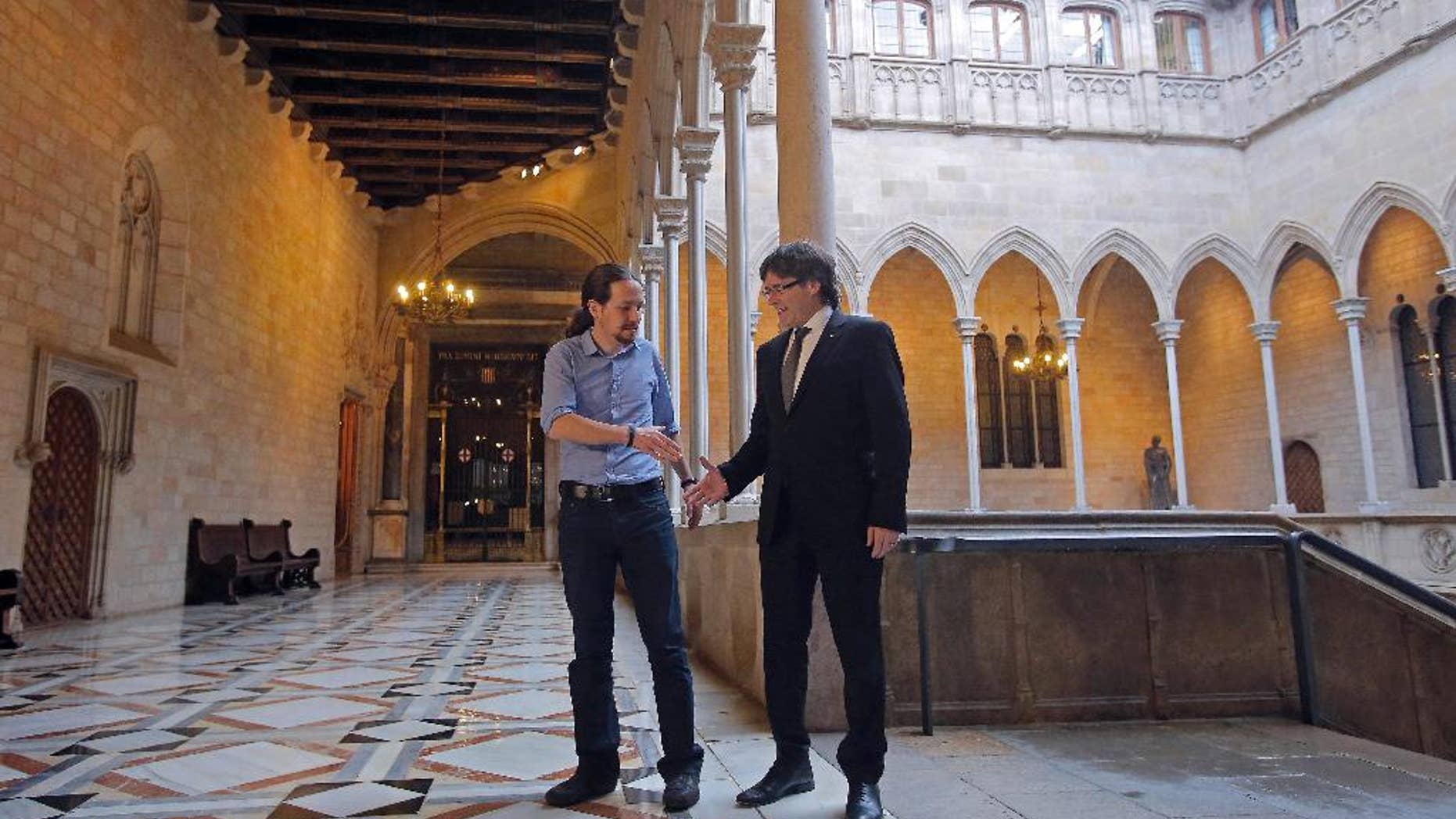 MADRID – Spain's Socialist Party says there is still a chance of arriving at an agreement with far-left Podemos to form a coalition government.
Socialist negotiator Antonio Hernando said there is 70 percent agreement with a 20-point proposal submitted by Podemos aimed at breaking "the political logjam and enable a government."
Hernando said the Socialists objected only to two points related to Podemos' commitment to allowing northeastern Catalonia to hold a secession referendum, and its insistence on excluding business-friendly Ciudadanos from a coalition.
The Socialists reached a coalition agreement with Ciudadanos in February and the two parties could form a government with Podemos' votes, or abstentions, in the 350-seat lower house of parliament.
A new government must be in place by May 2 or another election will be held on June 26.