Spain's Juan Carlos Presides Over Last Military Parade As King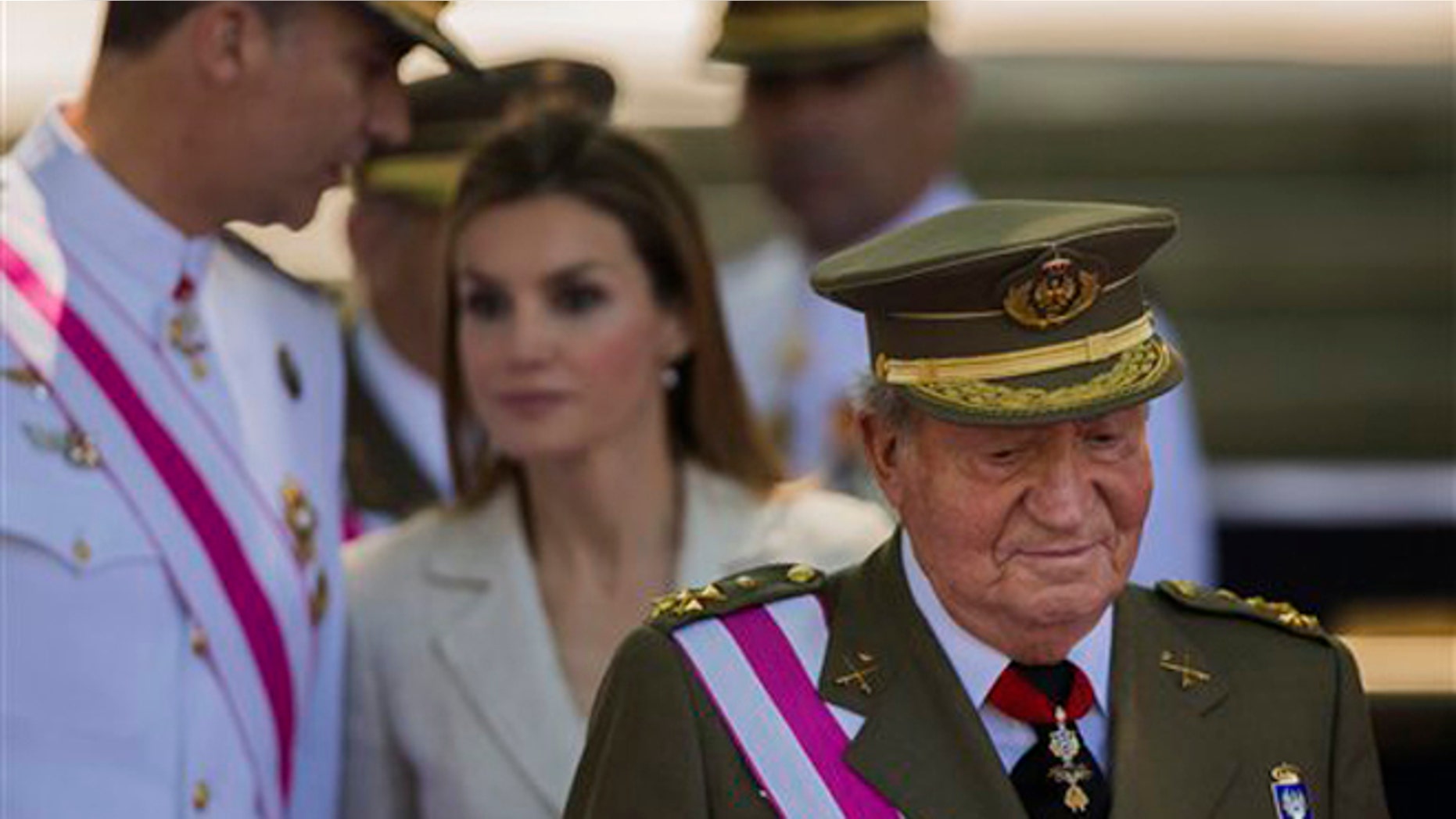 MADRID (AP) – Spain's King Juan Carlos presided over his last military parade before abdicating in favor of his son.
Prince Felipe accompanied the king at Sunday's annual Armed Forces day ceremony that honors those who died in the service of the nation.
Also Sunday, a new poll showed most citizens want a referendum to decide whether Spain should remain a monarchy.
Pollster Metroscopia found that 62 percent of respondents said they wanted a referendum on the monarchy "at some point." A majority also said they favored the king's abdication because it "opens the way for new people with new ideas."
Thousands of people gathered in 40 cities throughout Spain late Saturday calling on the government to hold a referendum on changing from a constitutional monarchy to a republic.
In Madrid's downtown Puerta del Sol square they chanted, "Yes, we want to decide," and "Tomorrow, Spain will be a republic."
During most of his reign, the 76-year-old monarch was held in high esteem for his role in helping steer the country from military dictatorship to democracy.
He took over the throne in 1975, two days after the death of longtime dictator Gen. Francisco Franco, and then endeared himself to many by making army rebels stand down during an attempted military coup in 1981.
But in recent years he has been dogged by damaging scandals such as going on a luxurious elephant-hunting safari in Africa as Spaniards struggled during the nation's financial meltdown.
Also, Juan Carlos' youngest daughter, Princess Cristina, was required to testify in a fraud and money laundering case engulfing her husband, becoming the first Spanish royal to be investigated in court since her father became king.
The poll was published Sunday in El Pais newspaper and is based on telephone interviews on June 4-5 with 1,000 adults over 18 years old, with a margin of error of 3.2 percentage points.
The prince is due to be proclaimed King Felipe VI on June 19.
Follow us on twitter.com/foxnewslatino
Like us at facebook.com/foxnewslatino