Spain Orders Extradition Of Puerto Rican Woman Wanted In U.S. For Hiring Hitman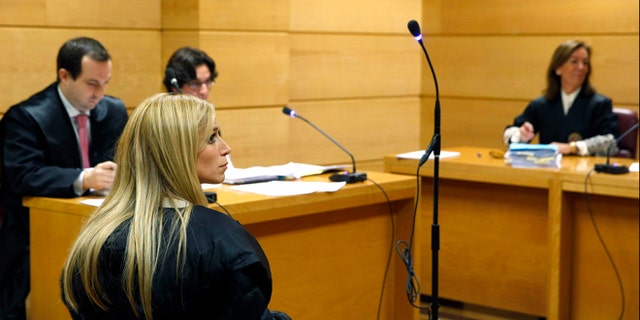 MADRID (AP) – A Spanish court on Friday ordered the extradition of a Puerto Rican woman wanted by U.S. federal authorities for allegedly hiring a hit man to kill her wealthy Canadian husband.
The National Court ruling said 33-year-old Aurea Vázquez Rijos should be handed over on the condition that if convicted she doesn't receive the death penalty or life imprisonment without parole, in keeping with Spanish law. It gave U.S. authorities 40 days to provide guarantees on this point.
The government must approve the extradition over the coming months.
Vázquez was arrested in June in Madrid after flying in from Italy, where she had been living since 2008. A U.S. grand jury that year indicted her on charges she offered a man $3 million to kill her 32-year-old husband, Adam Anhang, who was beaten and stabbed to death in Puerto Rico in 2005 while he walked with Vázquez near a bar he had bought for her.
Authorities have since charged a suspect, Alex Pabon Colón, with the killing. He pleaded guilty and cooperated with investigators. Several others, including members of Vázquez's family, have been arrested and charged in the case.
The court gave Vázquez three days to appeal the ruling.
In a hearing in December, Vázquez claimed she was innocent and the victim of "corrupt and Mafioso" types.
She said that she didn't want to be extradited, and claimed she had lived legally in recent years in Italy and was never aware she was wanted by U.S. authorities until she arrived in Spain.
Puerto Rico is a U.S. Caribbean territory whose residents are American citizens. Puerto Ricans can't vote for U.S. president and don't pay U.S. federal income tax, but are subject to federal laws and can receive the death penalty. Puerto Rico's government has requested that federal prosecutors stop seeking the death penalty in that country, and Puerto Rican juries have rejected death penalty cases six times in recent history.
Follow us on twitter.com/foxnewslatino
Like us at facebook.com/foxnewslatino