Soyuz spacecraft with Russian, Dane and Kazakh docks at space station after two-day flight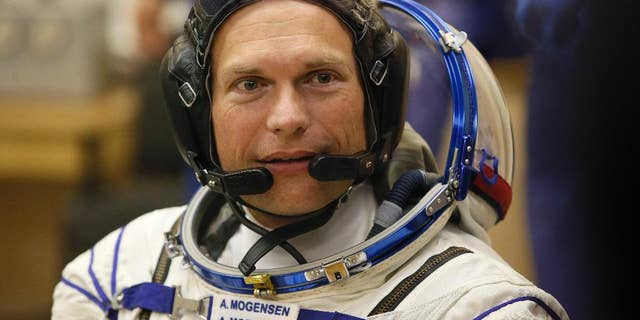 NEWYou can now listen to Fox News articles!
MOSCOW – A Soyuz spacecraft carrying three crew has docked at the International Space Station after a two-day flight.
The arrival of Russia's Sergei Volkov, Denmark's Andreas Mogensen and Kazakhstan's Aidyn Aimbetov brings the number of crew on the orbiting outpost to nine for the first time since November 2013.
Mogensen and Aimbetov will return to Earth on Sept. 12 along with Russian Gennady Padalka, the current station commander.
Russian Mission Control said the Soyuz, which blasted off on Wednesday from the Baikonur Cosmodrome, docked on time at 10:42 a.m. Moscow time (0742GMT) on Friday.
For the past two years, the crews have taken a more direct, six-hour flight, but this time the Russian Federal Space Agency decided to revert to the traditional route for safety reasons.