South Sudan rebel leader says president wants 'ethnic state'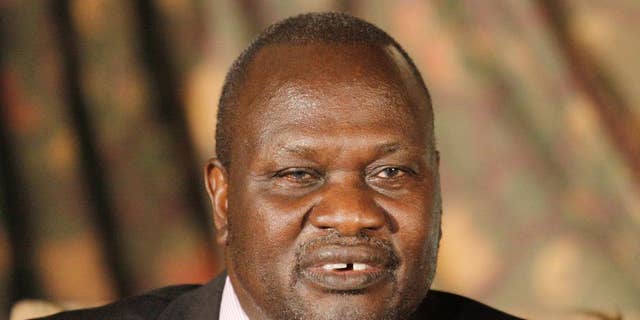 KAMPALA, Uganda – South Sudan's rebel leader is accusing President Salva Kiir of wanting to turn the country into an "ethnic state" for his Dinka group.
Riek Machar's statement, obtained by The Associated Press, accuses the government of pushing ethnic groups into fighting.
Machar is Nuer. The civil war that erupted in December 2013 between supporters of Kiir and Machar has long shown ethnic tensions.
Machar on Saturday made his first political statement since fleeing South Sudan in August, calling for armed resistance to the government.
Machar is now in Sudan. A colleague says Machar is not allowed to speak publicly according to the terms of his stay. The colleague spoke on condition of anonymity because they were not authorized to speak to the media.
South Sudan government spokesmen did not immediately comment.