South Sudan puts sharp limits on new peacekeeping force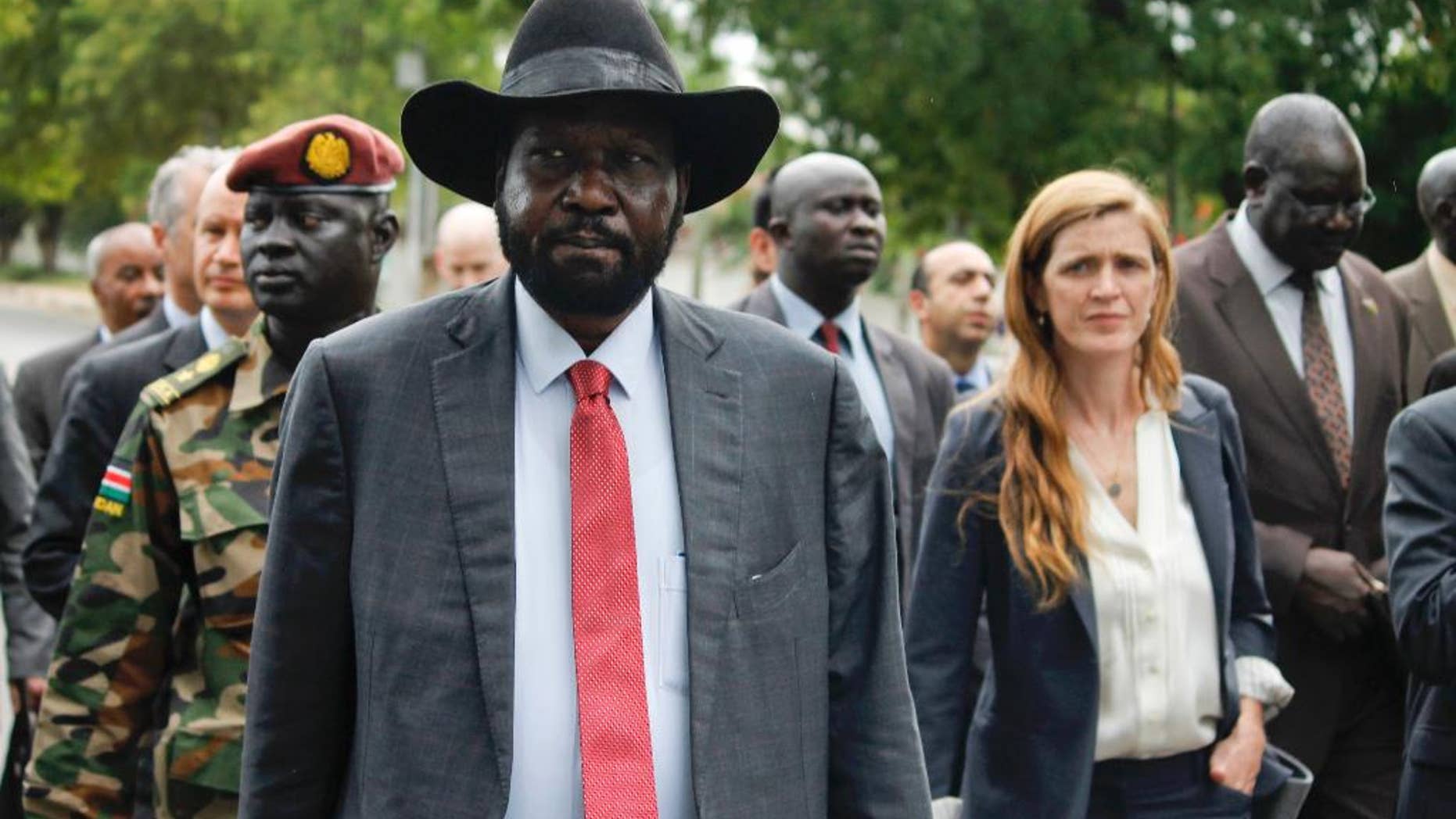 JUBA, South Sudan – South Sudan has announced dramatic limits on a 4,000-strong new peacekeeping force a day after accepting its deployment, saying anyone who enters without consent is an "invader."
Monday's statement challenges the agreement reached by the visiting U.N. Security Council, which has threatened an arms embargo if turbulent South Sudan doesn't comply. The council met President Salva Kiir on Sunday.
Cabinet Minister Martin Elia Lomuro told reporters the government must agree on the number of troops, the countries they come from and the arms they carry.
Minister of Information Michael Makuei said there will be no force if conditions are not met.
"4,000 is the ceiling, but we are not duty-bound. We can even agree on 10,"Makuei said.
South Sudan, devastated by civil war, has said the force violates its sovereignty.