South Sudan president names new cabinet: state media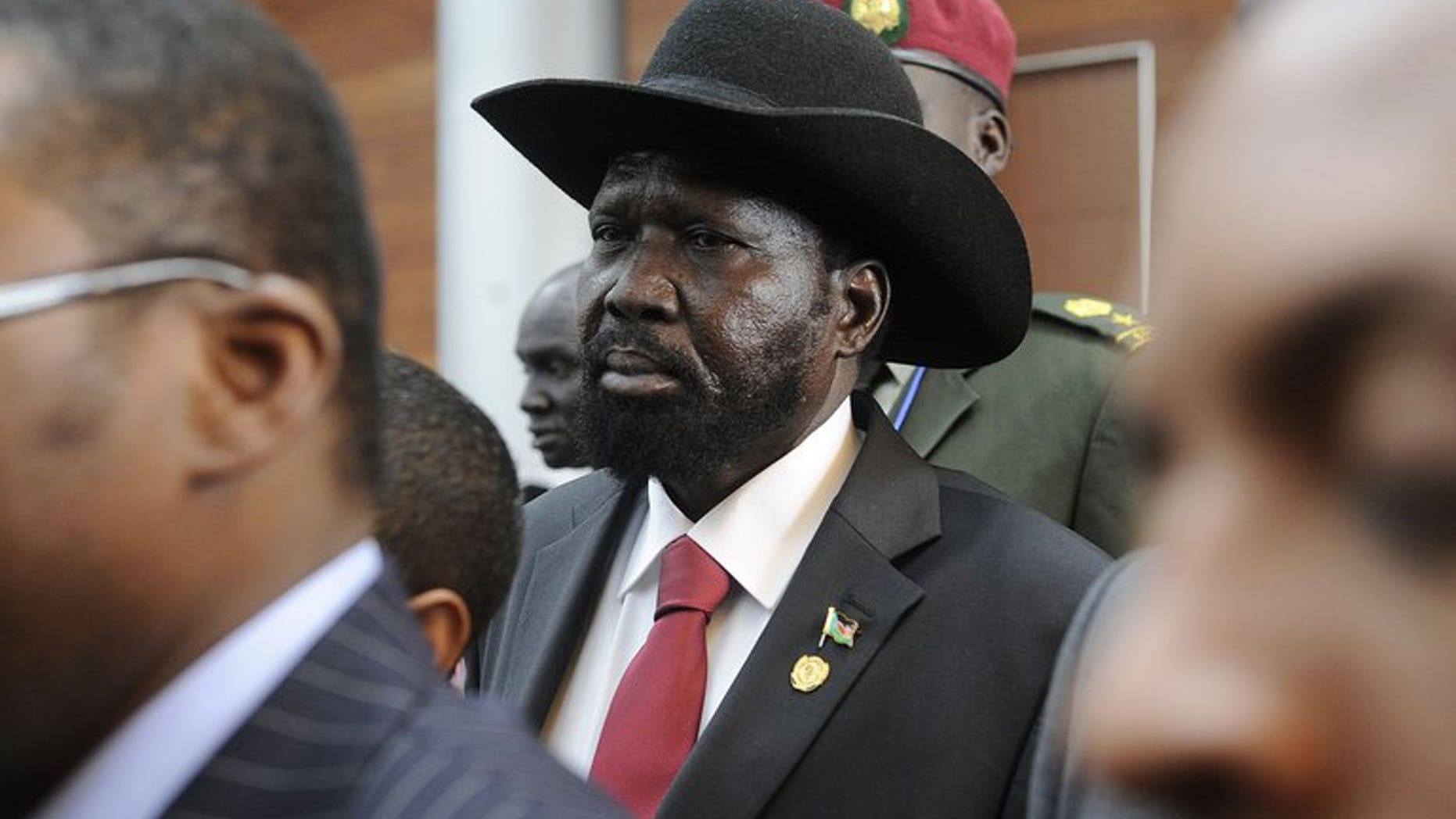 JUBA (AFP) – South Sudan President Salva Kiir named his new cabinet Wednesday after sacking his entire team last week, but has yet to appoint a vice president, a decree on state media read.
Some are new appointments, such as military strongman Kuol Manyang, currently governor of troubled eastern Jonglei state, who takes the key position of defence minister, the decree read.
But crucial absences include Riek Machar, the sacked former vice-president, and Pagan Amum, the suspended secretary-general of the ruling party, the Sudan People's Liberation Movement (SPLM).
Kiir, the leader of the world's newest nation, last week fired Machar as well as all cabinet ministers and their deputies in the most dramatic change of leadership since independence two years ago.
Kiir also slashed a third of ministries, combining many together.
Other ministers have been reshuffled, such as Martin Elia Lomoro, previously minister of animal resources and fisheries, who now becomes minister of cabinet affairs.
OIl Minister Stephen Dhieu Dau, is one of the few to retain his post, a key job for the oil-rich but deeply impoverished nation.
Manyang, the new defence minister, was among the founders of the 1983-2005 rebellion against Sudanese government troops, a much feared guerrilla commander of SPLM's armed wing, the Sudan People's Liberation Army (SPLA).
More than 100,000 people have fled their homes from Manyang's homeland of Jonglei in recent months, fleeing bitter rounds of ethnic violence and battles between the army and rebels.
On Saturday Kiir promoted former information minister Barnaba Marial Benjamin to the post of foreign minister.
Many of the sacked ministers were key figures in the 1983-2005 war against the government of Sudan, which led to a 2011 referendum in which South Sudan voted overwhelmingly to split from the north and form a new nation.
There was no word on when a vice-president would be appointed.