South Korean villagers scuffle with police at missile site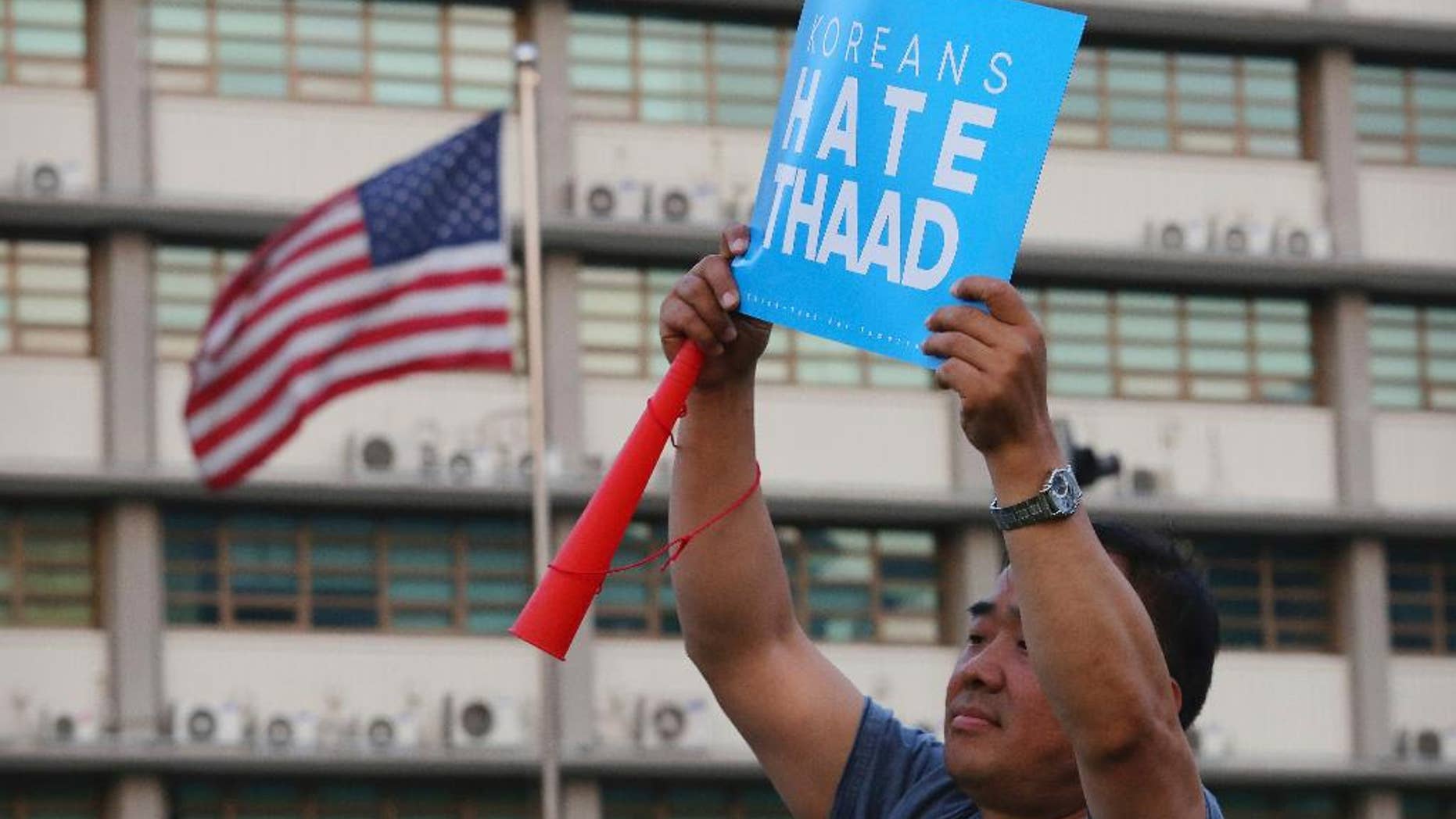 SEOUL, South Korea – Residents in the South Korean village where a U.S. missile defense system is being installed have scuffled with police.
Residents in the town Seongj were trying to block two U.S. Army oil tank trucks on Sunday from entering site where the Terminal High Altitude Area Defense (THAAD) is being installed.
South Korean media reported there were approximately 300 residents and 800 police. A few residents were injured or fainted from the scuffle and transported to a hospital.
Facing the protest by residents, the oil tank trucks returned to a nearby U.S. military base.