South Korean government admits some bodies from sunken ferry misidentified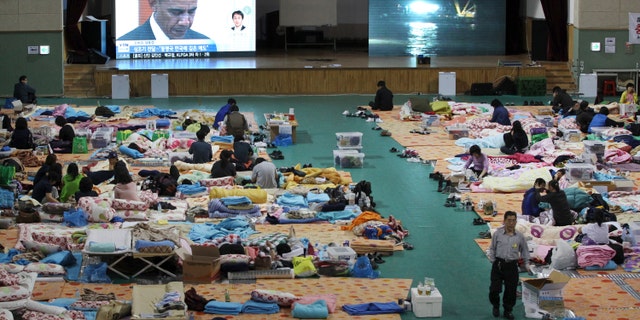 NEWYou can now listen to Fox News articles!
SEOUL, South Korea – South Korea's government is confirming that some of the bodies recovered from last week's ferry sinking have been misidentified.
There had been several reports in South Korean media this week of bodies going to the wrong families. The error was sometimes caught only after the remains were taken to a funeral home.
A government-wide emergency task force acknowledges that some victims have been "wrongly transferred." It's announcing changes to keep those mistakes from happening again. The task force says remains will be transferred to families when there is a match using DNA testing or fingerprint or dental records.
When a body is matched through identification or physical description, the transfer will be temporary -- until there's more authoritative evidence.
Divers have recovered 183 bodies so far. Another 119 are missing and feared dead.