South Korean firm backs off $133B 'treasure ship' claim amid probe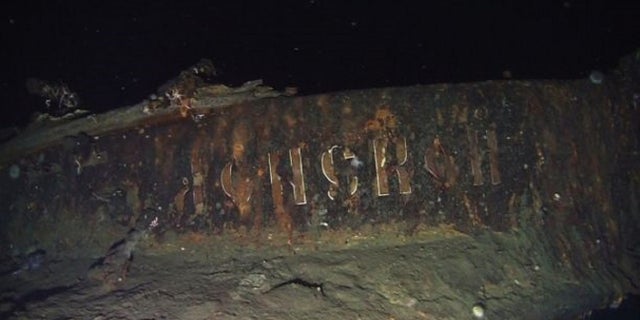 A South Korean treasure hunting company walked back its claim Thursday of having found a sunken Russian warship filled with $133 billion worth of gold as financial regulators began investigating whether the outlandish tale involved stock market fraud.
The Seoul-based Shinil Group is now saying it doesn't know if gold would be found inside the sunken vessel, identified as the Dmitrii Donskoi – a Russian warship built in the 1880s that sank in 1905 during the war with Japan.
There's no way for us to figure out whether there would be gold coins or bars on the Donskoi, and if there is, how large the amount would be.
"There's no way for us to figure out whether there would be gold coins or bars on the Donskoi, and if there is, how large the amount would be," said Choi Yong-seok, Shinil's president, at a news conference in Seoul.
The company, which was formed last month, has yet to obtain government approval to retrieve the ship. Divers reportedly found the vessel more than 0.25 miles underwater near the eastern island of Ulleung. Even if the company manages to retrieve the ship, it's unclear whether it can claim ownership of the its assets.
Some experts doubted that the 6,000-ton ship, with more than 12 artillery pieces, 500 sailors and presumably 1,600 tons of coal, would have had room for $133 billion worth of gold – which would double the current gold reserves at South Korea's central bank.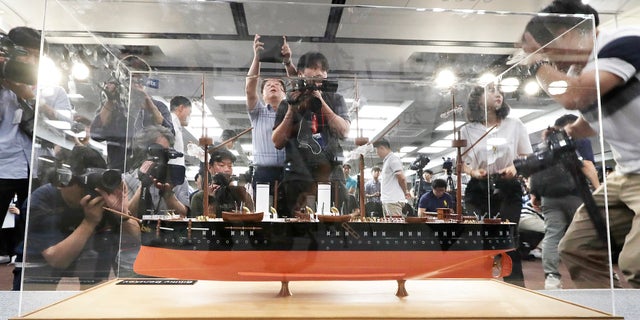 Choi apologized for the company's "unverified" claim, which he said was based on "speculative" materials and media reports. Nevertheless, he said the company hopes to find something of "sufficient financial value" and that the teams who studied the wreck reported finding "multiple bundles of boxes firmly fastened with rope."
However, Jeff Heaton, a Canadian pilot who operated one of the submersibles that discovered the vessel, told reporters later in the news conference that no such boxes were seen.
An official said Thursday that South Korea's Financial Supervisory Service has begun investigating allegations of stock market fraud surrounding Shinil and another company, Jeil Steel.
Choi, whose investment company owns 50 percent of Shinil, recently agreed on a deal to become the majority shareholder of Jeil. Jeil's stock prices rose 30 percent on South Korea's KOSDAQ last Tuesday following Shinil's announcement on the Russian ship. But its stock prices have since plummeted amid skepticism over the claims of gold.
The FSS official, who didn't want to be named, said the regulator was looking into various possibilities of deceptive practices, including whether investors were induced by a deliberate distribution of false information.
The Associated Press contributed to this report.