South Korean athletes 'furious' as president backs joint Olympic hockey team with North Korea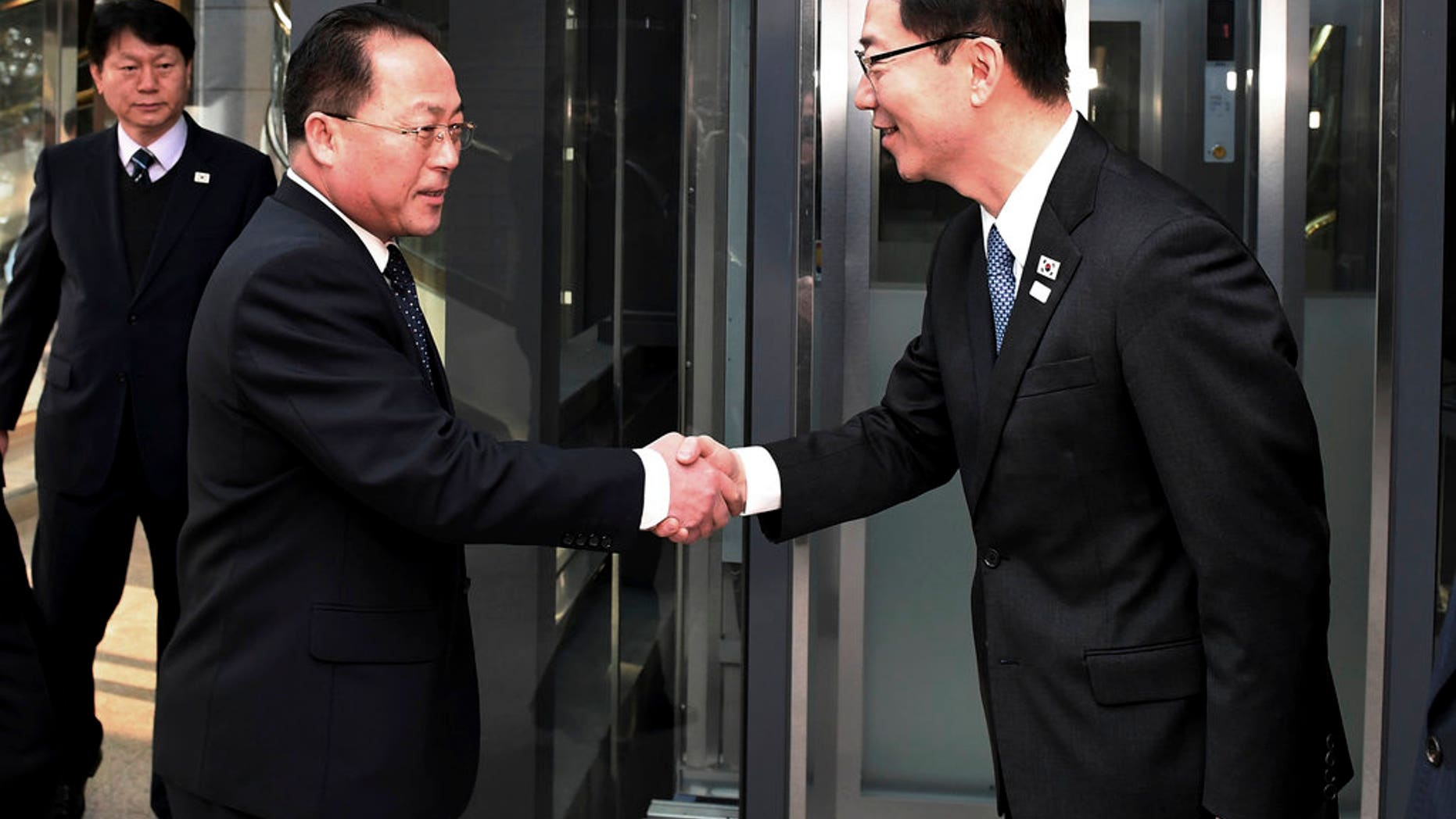 South Korea's president on Wednesday signaled support for fielding a joint North-South ice hockey team during next month's Winter Olympics, a proposal that has reportedly outraged his country's athletes and top officials.
Speaking to South Korean athletes, President Moon Jae-in said an ice hockey team with both North and South Korean players would be a "a historic event" that moves people around the world.
South Korea wants the International Olympic Committee to allow several North Korean players to join the South Korean women's hockey team, in what would be the rivals' first unified Olympic team.
But the CBC reported that some South Korean athletes are "furious" at the proposal.
One official told Reuters that a senior official with the Korea Ice Hockey Association called the idea "absurd" and said it left colleagues "utterly speechless."
According to a survey conducted by the office of the South's National Assembly Speaker and SBS, a television network, more than 70 percent of South Koreans oppose the idea of forming a joint team with the North.
But more than 80 percent said they supported the North's involvement in the Games generally.
Moon Jae-in's support for a joint team came on the same day that Seoul officials announced that North Korea plans to send a 230-member cheering squad to South Korea as part of its Olympic delegation.
Despite its plans to send big cheering and artistic groups, no North Korean athletes are currently officially qualified to come to Pyeongchang, though the Intentional Olympic Committee recently said it has "kept the door open" for North Korea to take part in the games.
Some critics say the North may be trying to use the Olympics as a chance to launch what they call "peace offensive" to show it's a normal country despite pursuing nuclear weapons.
They also accuse Pyongyang of trying to divide Seoul and Washington to weaken international sanctions and buy time to perfect its nuclear weapons.
The International Olympic Committee is to meet with sports and government officials from the two Koreas and officials from the Pyeongchang organizing committee at its headquarters in Switzerland on Saturday.
A pair of North Korean figure skaters qualified for the Olympics, but North Korea missed a deadline to confirm their participation. The IOC said recently it has "kept the door open" for North Korea to take part in the games.
The Associated Press contributed to this report.