South Korea: No plan to fix US trade deal or pay for THAAD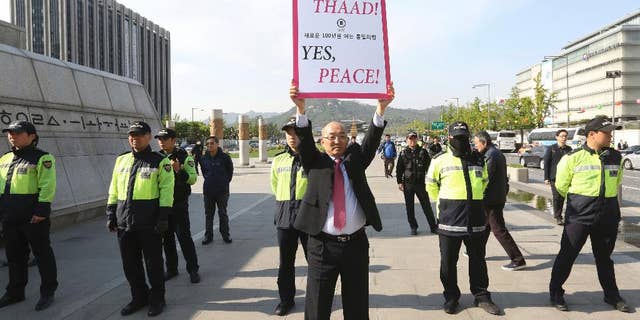 SEOUL, South Korea – South Korea says it has no plan to renegotiate a bilateral trade deal with the U.S. or pay for the U.S. missile defense system.
South Korea's trade and defense ministries were reacting Friday to President Donald Trump's remarks that he will fix or end the "horrible" bilateral trade deal with South Korea and make the Asian ally pay $1 billion for the THAAD missile defense system.
Trump made the remarks in an interview with Reuters news agency.
South Korea's vice trade minister said the country was not notified of any trade renegotiation.
Defense Ministry said in a separate statement that there is no change in its plan under which the U.S. covers the cost for operating the THAAD, now being deployed in the country's southwest.