South Korea court finds former Korean Air exec guilty of violating aviation safety law.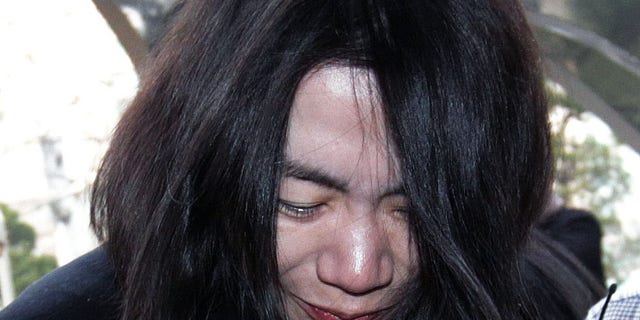 SEOUL, South Korea – A Seoul court found a former Korean Air executive guilty of violating aviation safety law after a trial that stemmed from her tantrum over how she was served macadamia nuts on a flight.
The court said Thursday that Cho Hyun-ah was guilty of forcing a flight to change its route, the most serious of the charges she faced.
Cho achieved worldwide notoriety after she ordered the chief flight attendant off a Dec. 5 flight, forcing it to return to the gate. She was angered she had been offered macadamia nuts in a bag instead of a dish
The court also found her guilty of obstructing the flight's captain in the performance of his duties and forcing a crew member off a plane.
A sentence is expected later Thursday.
Prosecutors have called for three years in prison.