South Korea asked Asiana to review safety before crash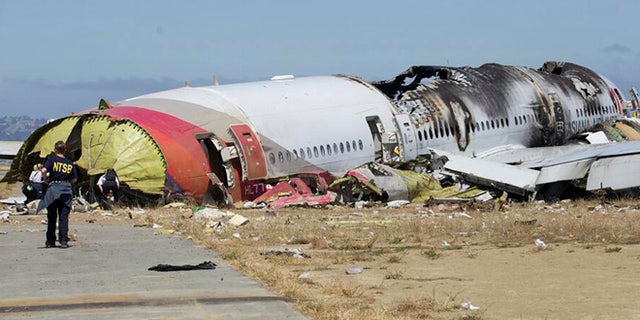 South Korea's transport ministry said Thursday it asked Asiana Airlines Inc. to review safety measures two months before an Asiana flight crash-landed in San Francisco.
Kwon Yong Bok, director general of aviation safety policy at the transport ministry, said the government informed Asiana on April 30 it should hire more pilots, engineers and cabin crew as the airline planned to increase its fleet of airplanes by 20 percent by 2017. It currently has 80 planes.
"We asked the company to review its safety policies once again," Kwon said by phone.
He said the ministry also recommended that Asiana centralize its safety management system and set up an oversight team for aircraft maintenance.
The recommendations were made as part of a safety consulting program that the ministry set up for the airline industry to minimize the risk of accidents.
Asiana Flight 214 crash-landed at San Francisco's international airport on July 6, killing three people and injuring dozens. Twelve people are still hospitalized including five cabin crew, South Korea's transport ministry said Monday.
The crash of the Boeing 777 was Asiana's first accident since a cargo plane landed in waters near South Korea's Jeju island in 2011, killing two pilots. Its deadliest plane accident was in 1993 when a domestic flight crashed south of Seoul, killing 66 people.
The cause of the San Francisco accident is still being probed but investigators have so far found no evidence of mechanical problems with the plane.