South Asia monsoon flooding kills 1,200, displaces millions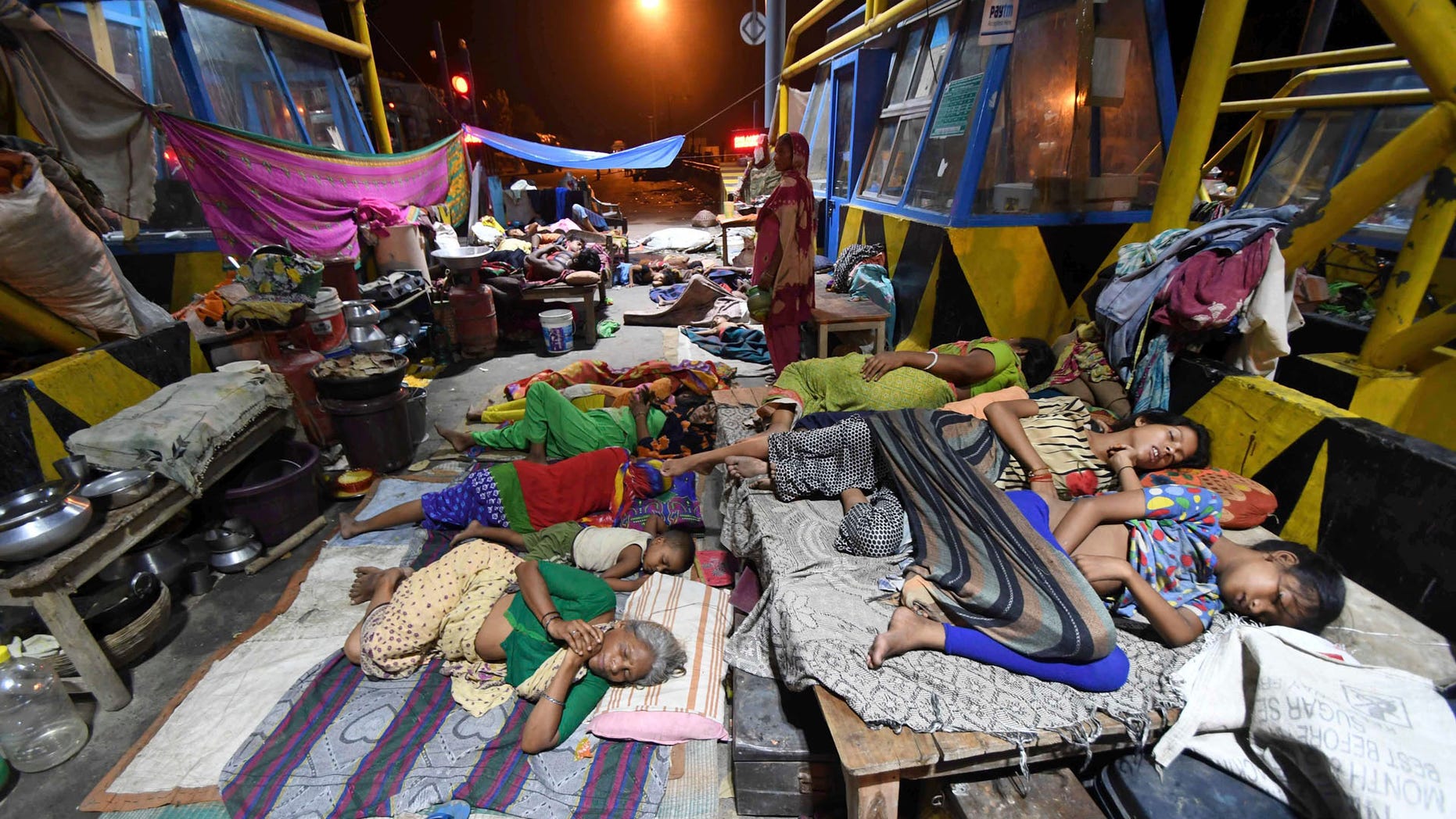 Devastating seasonal monsoon rains, flooding and landslides in South Asia have killed more than 1,200 and affected nearly 41 million across northern India, southern Nepal and northern Bangladesh.
The flooding is typical for the June-September monsoon season in the region, but international rescue and aid organizations said the flooding is the worst it's been in decades.
Hundreds of thousands of people are displaced from their homes, and the torrential rains have leveled tens of thousands of buildings, including houses, schools and hospitals, according to the United Nations Office for the Coordination of Humanitarian Affairs.
INDIA WILDLIFE PRESERVE PARK DEVASTATED BY MONSOON FLOODS
Beyond property destruction, victims in affected areas are also threatened with food shortages and water-borne diseases as waters recede. Health workers have begun sending supplies of mosquito repellent, bleaching powder and water purification tablets to the worst-hit areas, said health official Badri Vishal.
Crops on more than 10,000 hectares (24,710 acres) of land have been washed away while another 600,000 hectares (1,482,600 acres) have been damaged, posing a serious threat to food production, according to Bangladesh's Disaster Management Ministry.
7 COACHES OF PASSENGER TRAIN DERAIL IN WESTERN INDIA
Army troops have been helping to evacuate people marooned on rooftops or trees, while air force helicopters dropped packets of food, drinking water and medicines to those camping on higher ground, mostly along highways.
The U.N. World Food Program said that Bangladesh was at risk of "devastating hunger" after major floods that destroyed crops, homes and livelihoods of people across many impoverished areas in a delta nation of 160 million people.
"Many flood survivors have lost everything: their homes, their possessions, their crops," Christa Rader, WFP's Bangladesh country director, said in a statement. "People need food right now, and the full impact on longer-term food security threatens to be devastating."
The Associated Press contributed to this report.