South Africa's move on ICC raises concerns of African exodus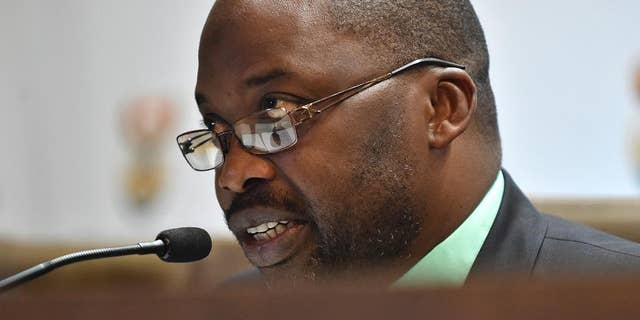 JOHANNESBURG – South Africa said Friday it will soon submit a bill in parliament to withdraw from the International Criminal Court, raising concerns of a possible African exodus from a human rights tribunal accused by some African leaders of unfairly targeting their continent.
The South African announcement followed a similar decision by Burundi this week and was criticized by human rights groups that see the ICC as the best means of pursuing perpetrators of the world's worst atrocities. The departure of other African countries would severely undermine the court, whose treaty entered into force in 2002 after years of efforts by South Africa's post-apartheid government and others.
The debate over withdrawal from the ICC is expected to be a "hot issue" at an African Union summit in January 2017 in Ethiopia, said Oryem Okello, deputy foreign minister of a top African critic of the court, Uganda.
"As a country, we are still undecided," Okello said. "We think the matter is best decided as a bloc."
South Africa's announcement is "devastating" for the ICC and its efforts to hold those responsible for alleged crimes against humanity to account, said Mark Kersten, a Britain-based researcher.
"It is unclear if other states will follow South Africa's lead, but it is clear that states are more likely to follow South Africa's lead than Burundi, with whom many African states have tensions," Kersten wrote in an email to The Associated Press. Kenya, Namibia and Uganda are among the countries that have indicated interest in leaving the court, he said.
Many African countries were initially supportive of the court partly because of the 1994 Rwandan genocide, but have grown uneasy with it due to scrutiny of national leaders suspected of war crimes and other violations. Under the Rome Statute that created the court, signatory countries have a legal obligation to arrest anyone sought by the tribunal.
The treaty that created the court is "in conflict and inconsistent with" South Africa's diplomatic immunity law, Michael Masutha, the minister of justice, told reporters Friday.
"A difficult choice had to be made," Masutha said. The treaty hinders South Africa's goal of promoting peace talks, which can include hosting adversaries on its soil, he said.
South Africa's announcement follows a dispute last year over a visit by Sudanese President Omar al-Bashir, who is wanted by the ICC for alleged war crimes, crimes against humanity and genocide in Darfur. Al-Bashir was allowed to leave South Africa even though a local court ordered authorities to stop him because of the international order for his arrest.
South Africa submitted its intention to withdraw from the International Criminal Court in a letter delivered at the United Nations this week.
The country's main opposition party, the Democratic Alliance, said it would go to court to try to declare the government's decision unconstitutional. Richard Goldstone, a South African who was an international criminal prosecutor, said the move was demeaning to South Africans.
"From a moral standpoint, it detracts from the inspiring legacy of the administration of President Nelson Mandela that so strongly supported the ICC and all of the mechanisms of international justice," Goldstone said in a statement.
Observers say a withdrawal from the ICC takes effect a year after the U.N. secretary-general is formally notified of a country's intention. Countries still would have to cooperate with any ICC proceedings that begin before the withdrawal takes effect.
On Tuesday, President Pierre Nkurunziza of Burundi signed legislation to make his country the first to withdraw from the ICC, which had said it would investigate recent political violence there. More than a year of deadly violence has followed Nkurunziza's decision to pursue a third term, which some have called unconstitutional.
The ICC, based in The Hague, Netherlands, had 124 member states before Burundi's move.
The push among some African countries to withdraw from the court began after it indicted Kenyan President Uhuru Kenyatta on charges of crimes against humanity for 2007 post-election violence in which more than 1,000 died. The ICC prosecutor said threats to witnesses, bribery and lack of cooperation by Kenya's government led to the case's collapse.
Only Africans have been charged in the six cases that are ongoing or about to begin, though preliminary ICC investigations have been opened elsewhere in the world. The African Union has said it will not compel member states to arrest a leader on behalf of the ICC.
Masutha, the South African justice minister, said Africa is strengthening its own human rights institutions, and that South Africa would work with other countries against impunity.
Subjecting another country's leader to prosecution in South Africa or handing the leader over to the ICC would interfere in another nation's sovereignty, he said.
"One cannot think of a more plausible scenario of forced regime change by one country on another," Masutha said.
___
Associated Press writers Edith M. Lederer at the United Nations and Rodney Muhumuza in Kampala, Uganda, contributed.
___
Follow Christopher Torchia on Twitter at www.twitter.com/torchiachris