South Africans hold day of prayer for anti-apartheid icon Nelson Mandela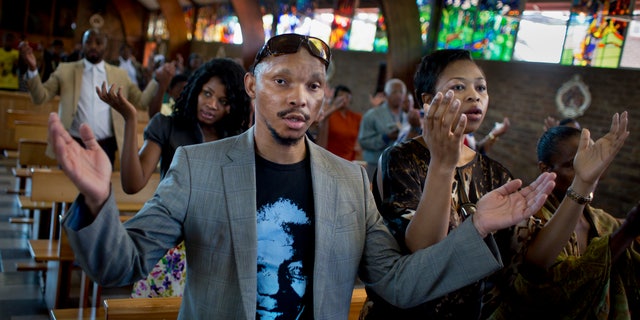 JOHANNESBURG – South Africans flocked to houses of worship for a national day of prayer and reflection to honor former President Nelson Mandela, starting planned events to commemorate the liberation struggle icon that will culminate in what is expected to be one of the biggest funerals in modern times.
A national memorial service for the man who, as the country's first black president, forged a new multiracial South Africa after helping to dismantle apartheid, will be held at a Johannesburg stadium on Tuesday.
His body will lie in state at the Union Buildings, the seat of government, in the nation's capital, Pretoria, from Wednesday to Friday, followed by his funeral and burial in the village where he spent his childhood in a remote rural part of the country next Sunday.