South African suspect in ax murders is taken to crime scene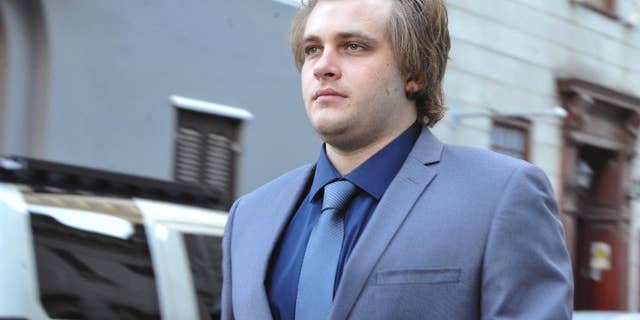 NEWYou can now listen to Fox News articles!
JOHANNESBURG – A South African man on trial for allegedly murdering his father, mother and brother with an ax has returned under escort to the scene of the killings.
Henri van Breda, along with the judge and lawyers in his trial, on Tuesday inspected the home in Stellenbosch where the murders occurred in January 2015.
South African media say that during the visit, van Breda gave his version of events on the night of the killings. Media were not allowed to enter the house.
Van Breda has said he fought an attacker during the slaughter. He pleaded not guilty Monday as the trial began.
The suspect also is charged with attempting to murder his sister, Marli. Then 16, she suffered severe injuries and is reported to be unable to remember the incident.