South African inflation rises ahead of rate decision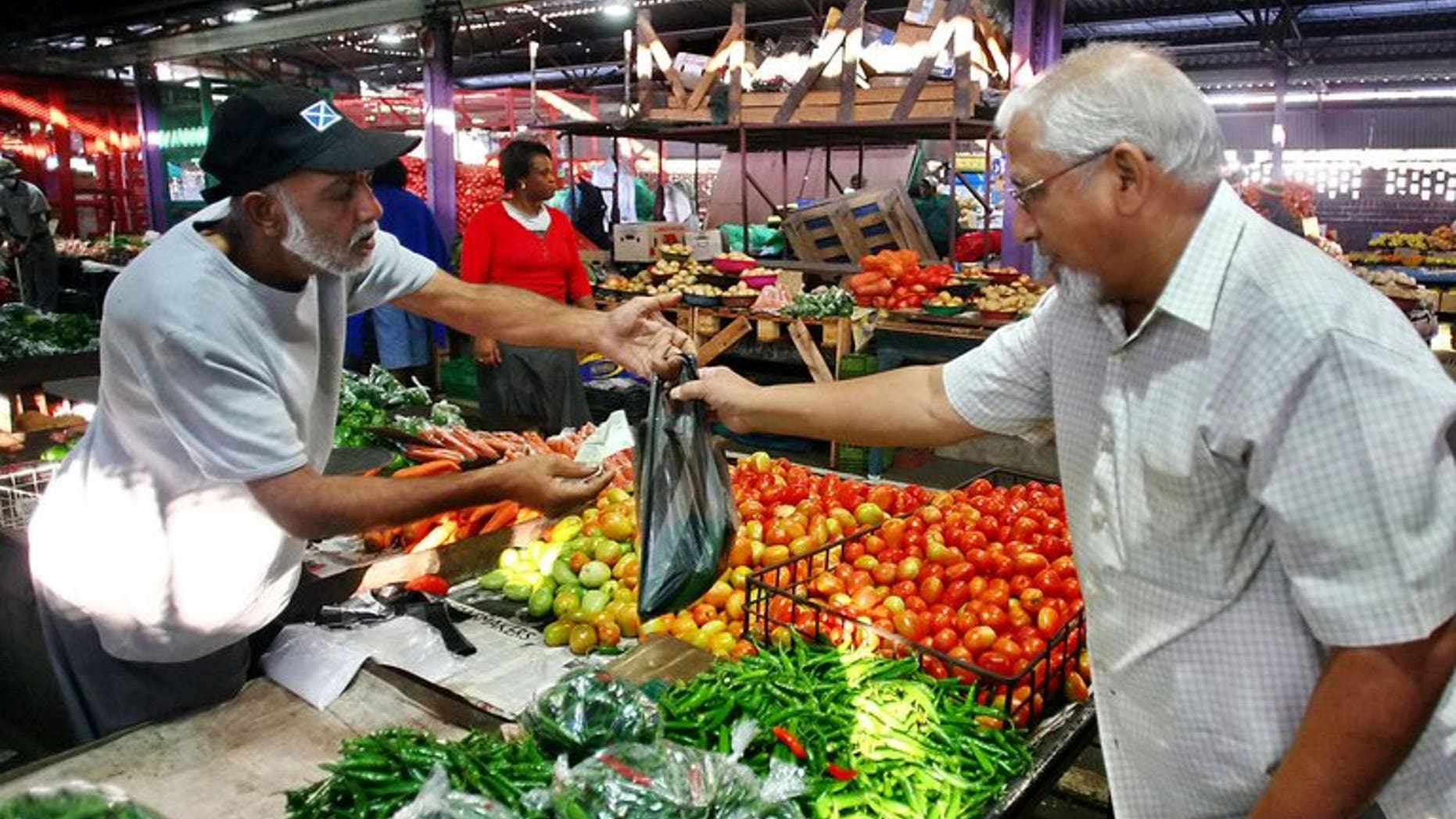 PRETORIA (AFP) – South African inflation rose to 6.4 percent in August, official figures showed Wednesday, posing a quandary for central bankers meeting amid lacklustre growth in the continent's largest economy.
Statistics South Africa said consumer prices ticked up from the corresponding rate of 6.3 percent in July.
That is well above the upper level of the central bank's three to six percent inflation target.
The rise puts pay to any talk of a quick move on interest rates when the bank concludes its latest monetary policy meeting Thursday.
With South Africa experiencing slow growth and the economy beset by a weak rand and labour strife, there have been calls for the central bank to spur the economy through a rate cut.
But such a move would also stoke inflation, already high thanks to a 8.7-percent hike in transport costs over the last year and forced pay increases in strike-hit sectors.
Others have called for the bank to hike interest rates to ease price increases.
Carmen Nel, an analyst at Rand Merchant Bank, said the bank is likely to stand pat, for now.
The monetary policy committee is expected to keep the key repo rate at five percent.
"The evidence will continue to make them hawkish on the inflation outlook," said Nel, "but not enough to tighten policy anytime soon."
But investors will still be looking for signals about when the bank may pull the trigger.
"What we're expecting is for it to be unchanged," said Travis Robson, head of premium clients at IG South Africa, a trading group in Johannesburg. "Unchanged for now but possible guidance for change next year."
Inflation is likely to decrease in September and October, following petrol price cuts, said Annabel Bishop, an analyst at Investec Group Economics in Johannesburg.
Coupled with continued slow growth, that would make a rate increase less likely before the end of the year.
"A continued absence of significant demand will argue against increases in the interest rate particularly as inflation will return to target," said Kamilla Kaplan, an analyst at Investec Bank Limited.
South Africa's economy grew at three percent in the second quarter, much lower than other African nations and not enough to bring down crippling unemployment.
But inflation is forecast to pick up again next year, and some are predicting a rate increase around May.