South African finance minister to face fraud charge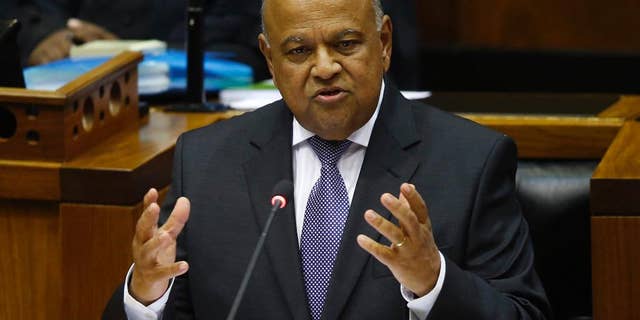 JOHANNESBURG – South African prosecutors say the finance minister faces a fraud charge and must appear in court on Nov. 2, deepening uncertainty about the country's weak economy and the leadership of President Jacob Zuma.
Shaun Abrahams, head of the National Prosecuting Authority, said Tuesday that the move against Finance Minister Pravin Gordhan was not politically motivated. He says Gordhan will be prosecuted for illegally approving an early retirement package for a former tax official.
However, the South African currency weakened by about three percent against the U.S. dollar following Abrahams' announcement, indicating investor jitters.
Gordhan, who was finance minister from 2009 to 2014, took up the job again in December in an effort to restore confidence in the economy, replacing a relatively unknown figure believed to be loyal to Zuma.