Sotomayor had to be convinced to become first Hispanic justice: 'This isn't about you'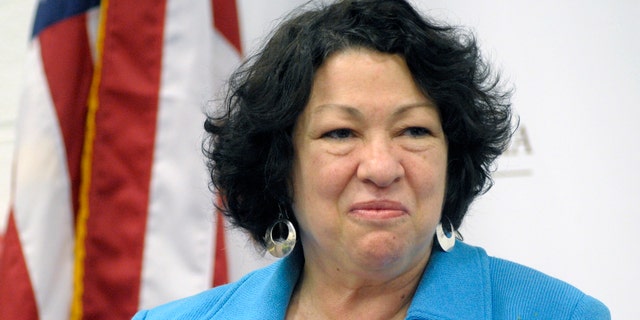 Sonia Sotomayor said she almost pulled out of the confirmation process to become the country's first Hispanic U.S. Supreme Court Justice because critics said she wasn't smart enough.
But a friend reminded her that she could make history. And the friend told Sotomayor, who grew up in a housing project in the Bronx, to think of thousands of minorities dreaming of making it big.
"She said 'This isn't about you,'" Sotomayor said during a speech at the Richmond School of Law. "This is about my daughter. She's 8 years old, and there's no Hispanic in a high position of power in the United States of America. Your presence there will give her, and many other children, the possibility of hope.'"
But the jurist said there were times when she had doubts. She said the stinging criticism she received after President Barack Obama nominated her to the Court in 2009 was hurtful.
"During the nomination process, there were many who said I wasn't intelligent or smart enough to be on the court," she said. "It was very, very painful."
Sotomayor previously served as a judge on the 2nd U.S. Circuit Court of Appeals and as a U.S. District Court judge in New York. Earlier in her career, she was a private attorney and an assistant district attorney in New York.
The Justice also gave a glimpse of the inner workings of the Supreme Court – saying dissenters are usually upset that the other justices don't agree with them.
"They want to look at you and shake you and say, 'What's wrong with you that you don't see things the way I do?'" Sotomayor said.
However, she said that even when justices are on opposite sides of the issue, there is no bitterness that remains between them.
She said one justice has written opinions that have upset her, but "We're still pretty good friends. I've had dinner at his house," according to the Richmond Times-Dispatch.
And, she said, there is a reason why she maintains a friendly tone.
"I may need his vote on the next case," she said.
Based on reporting by The Associated Press.