Sons of murdered Malta journalist call for PM to resign, reject $1M reward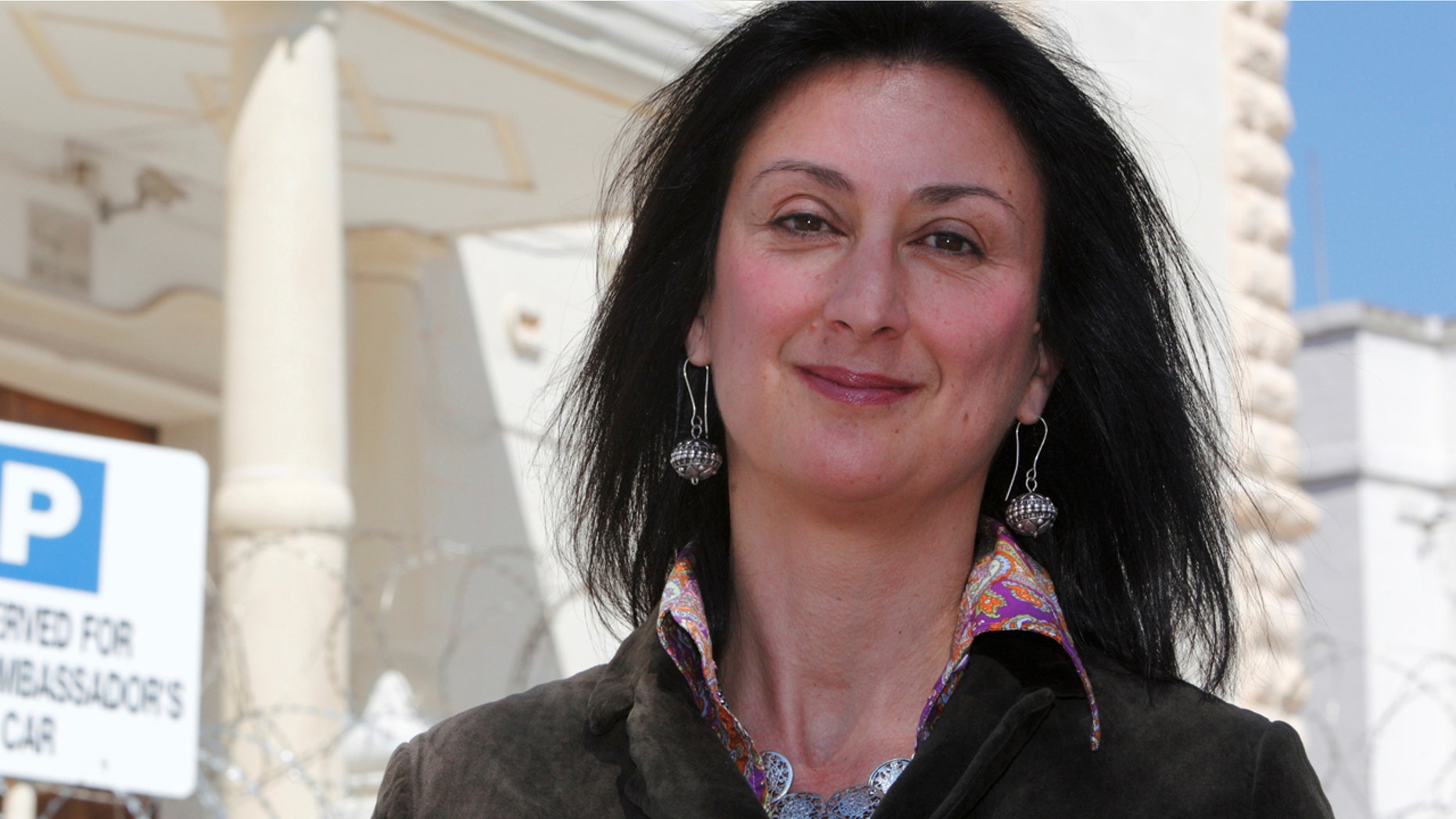 The sons of murdered Maltese investigative journalist Daphne Caruana Galizia are demanding that the prime minister resign and say a "climate of impunity" is responsible for her death this week.
In a lengthy Facebook post on Thursday, Caruana Galizia's sons – Matthew, Andrew and Paul – dismissed a request by the country's leaders to endorse a $1.18 million reward for evidence in their mother's death.
"We are not interested in justice without change. We are not interested in a criminal conviction only for the people in the government who stood to gain from our mother's murder to turn around and say that justice has been served," they wrote.
"Justice, beyond criminal liability, will only be served when everything that our mother fought for – political accountability, integrity in public life and an open and free society – replaces the desperate situation we are in."
MURDERED REPORTER, DAPHNE CARUANA GALIZIA, MADE MANY ENEMIES
Caruana Galizia, one of the small Mediterranean country's leading journalists, was killed Monday in a car bomb near her home. Her son Matthew was home when it happened and found his mother soon after.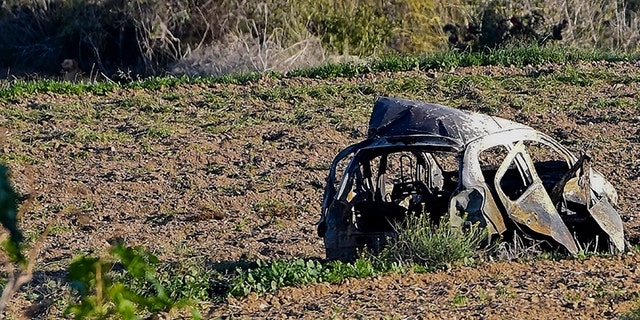 "I was sitting at the table there," Matthew, an investigative journalist who won the Pulitzer Prize this year for his work exposing the Panama Papers, told The Guardian. "I heard the explosion; the windows rattled, the whole house vibrated. I knew she was dead before I got up from my chair."
Once described as a "one-woman Wikileaks," the 53-year-old journalist's in-depth skewering of high-level politicians she accused of being corrupt made her many enemies the past three decades.
Her blog, "Running Commentary," focused much of last year on the alleged corruption of Prime Minister Joseph Muscat's administration in connection to the Panama Papers, the huge cache of leaked documents from the leading offshore law firm Mossack Fonseca.
Her sons said these stories and countless others made their mom, and their family, a daily target of threats.
"We grew up with them. Phone calls, letters, notes pinned to the door. Then when mobile phones arrived, text messages. And later of course, emails, comments on her blog."
"In 1996, the front door was set on fire," recalled Andrew, who works in the Maltese diplomatic service, to the Guardian. "Around about that time, too, someone killed the dog – cut its throat and laid it across the doorstep. A few years later, the neighbor's car burned out; his house has almost exactly the same name as ours."
Matthew added: "We grew up with them. Phone calls, letters, notes pinned to the door. Then, when mobile phones arrived, text messages. And later of course, emails, comments on her blog. Not to mention the lawsuits. So many lawsuits."
At the time of her death, Caruana Galizia was fighting a libel suit from Muscat and another from opposition leader Adrian Delia.
Both have denounced the journalist's murder, with Muscat calling it a "brutal attack" and an assault to freedom of expression.
But her sons blasted the politicians as only being interest in "its reputation and the need to hide the gaping hole where our institutions once were."
"This interest is not ours. Neither was it our mother's. A government and a police force that failed our mother in life will also fail her in death," they wrote on Facebook.
"The Prime Minister asked for our endorsement. This is how he can get it: show political responsibility and resign," they continued. "Resign for failing to uphold our fundamental freedoms. Resign for watching over the birth of a society dominated by fear, mistrust, crime and corruption."
Matthew told The Guardian that while it's important to find his mother's killer – or killers – it's almost irrelevant.
"So many people wanted her dead, so many benefit," he said. "People say, 'I hope they find the bastards.' But we know where the bastards are. They are in government. They're on TV. And they all, in part, bear responsibility."