Somali troops invading Mogadishu homes in search of militants after presidential palace attack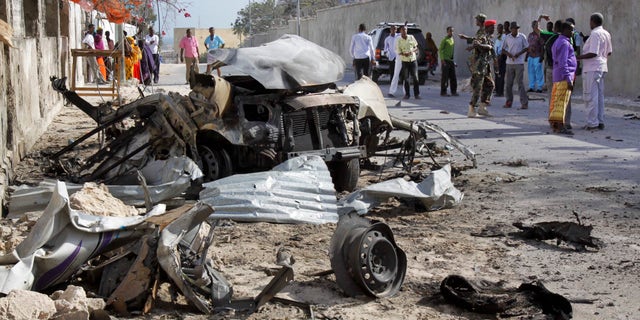 MOGADISHU, Somalia – Security forces in Somalia's capital are carrying out a sweeping crackdown in a hunt for militants and weapons after the country's al-Qaida-linked militants group's latest attack on the presidential palace.
Soldiers have been entering homes and deploying on Mogadishu's key roads following the Friday attack, which saw multiple car bombs and seven gunmen try to penetrate the presidential palace. Al-Shabab's spokesman vowed that the group would succeed in killing Somalia's president.
Police Capt. Mohamed Hussein said a security operation seen in the capital Sunday and Monday has rounded up many suspects.
The tightened security reflects the ongoing threat from al-Shabab, which has lost control of the capital since 2011 but still carries out suicide bombings across the city.