Soldiers launch mutinies in 3 Ivory Coast cities over pay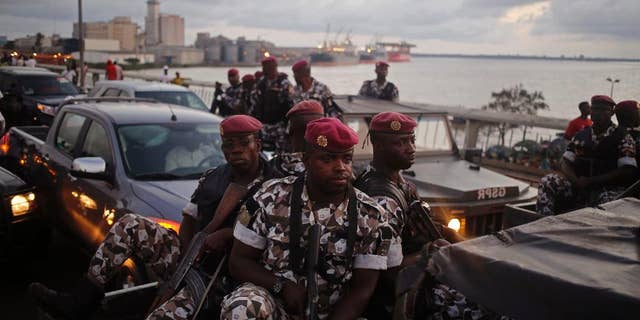 ABIDJAN, Ivory Coast – Authorities in Ivory Coast say soldiers have launched mutinies in three cities across this West African country.
The unrest erupted early Friday in the second-largest city, Bouake, when the soldiers began demanding higher pay. Residents say there has been intermittent gunfire since around 1 a.m.
Similar mutinies erupted later Friday in Daloa and Korhogo. Karim Sanogo, a student in Daloa, says heavily armed men are parading through town and security forces have abandoned their posts.
Bouake was the stronghold of the rebel-controlled north throughout the country's civil war. Many of those fighters have been integrated into Ivory Coast's army.
The soldiers, however, say not all the promises made in a 2007 agreement were implemented.