Socialist Francois Hollande defeats Nicolas Sarkozy in French presidential election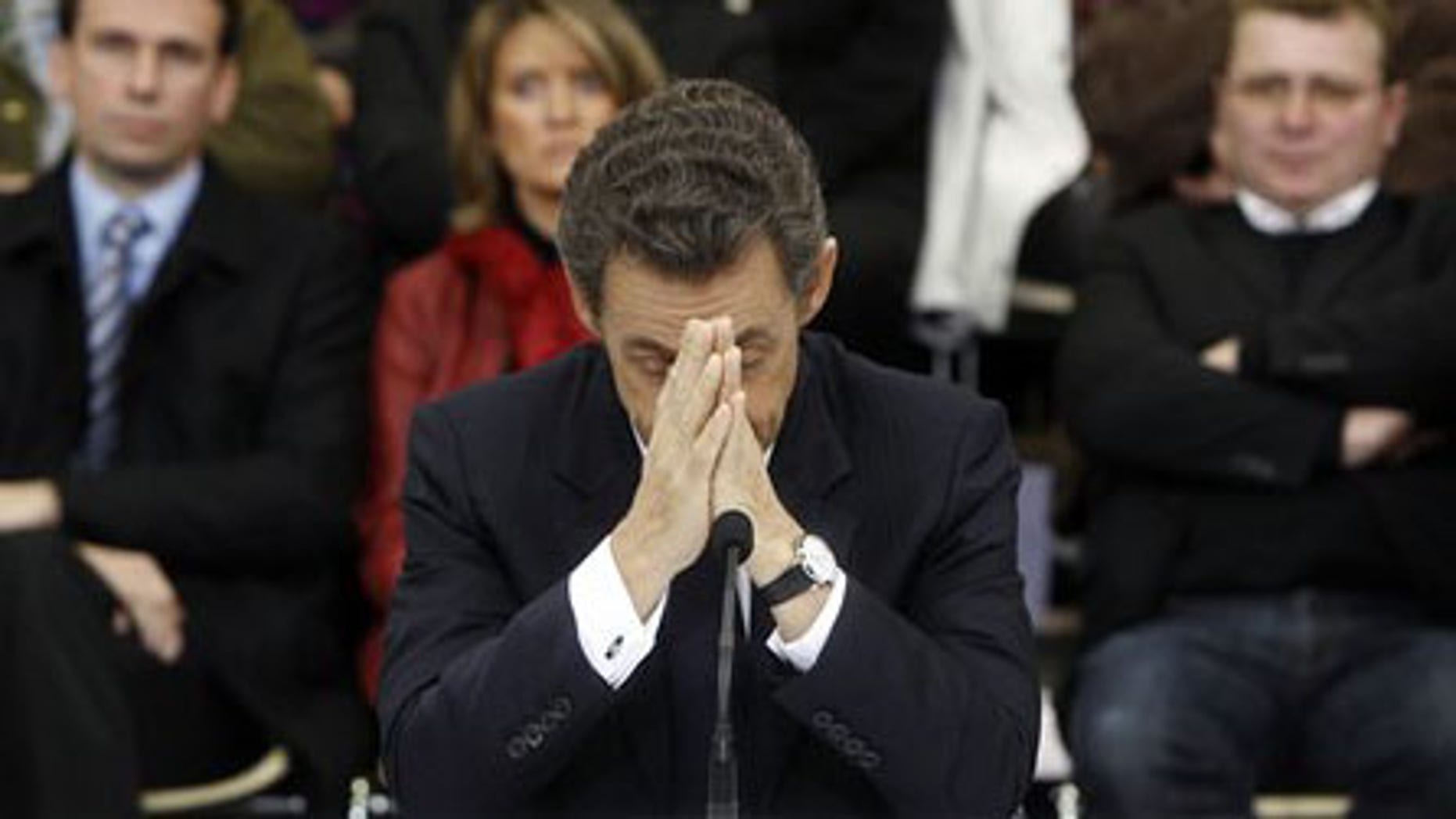 French President Nicolas Sarkozy lost his bid for a second term Sunday to Socialist candidate Francois Hollande, in a vote that could have reverberations across Europe and around the world – and especially in Washington.
The decision marks a sharp turn away from the budget-cutting policies trumpeted by Sarkozy and other European leaders who tried to respond to the financial crisis by tightening their belts.
By contrast, Hollande has called for more spending, financed by more taxes. His election means a Socialist is taking power in Paris for the first time since Socialist Francois Mitterrand was president from 1981 to 1995.
In Washington, Obama invited Hollande to the White House, Camp David for the G-8 Summit and Chicago for the NATO Summit.
"President Obama indicated that he looks forward to working closely with Mr. Hollande and his government on a range of shared economic and security challenges," a White House statement read.
Obama worked closely with Sarkozy last year on the military intervention in Libya, and will get his first up-close glimpse of Hollande's foreign policy stance at the looming NATO summit in Chicago later this month.
Hollande said European partners should be relieved and not frightened by his presidency.
"I am proud to have been capable of giving people hope again," Hollande told huge crowds of supporters in his electoral fiefdom of Tulle in central France. "We will succeed!"
He also declared in his victory speech that: "Austerity can no longer be inevitable!"
Hollande waged a surprising campaign that saw him transform from an unremarkable, mild figure to an increasingly statesmanlike one.
Sarkozy is the latest victim of a wave of voter anger at government spending cuts around Europe that have tossed out governments and leaders over the past couple of years.
In Greece, a parliamentary vote Sunday is seen as critical to the country's prospects for pulling out of a deep financial crisis felt in world markets. A state election in Germany and local elections in Italy were seen as tests of support for the national government's policies.
Hollande inherits an economy that's a driver of the European Union but is deep in debt. He wants more government stimulus, and more government spending in general, despite concerns in the markets that France needs to urgently trim its huge debt.
Sarkozy conceded defeat minutes after the polls closed, saying he had called Hollande to wish him "good luck" as the country's new leader.
Sarkozy, widely disliked for budget cuts and his handling of the economy during recent crises, said he did his best to win a second term, despite widespread anger at his handling of the economy.
"I bear responsibility ... for the defeat," he said. "I committed myself totally, fully, but I didn't succeed in convincing a majority of French. ... I didn't succeed in making the values we share win."
With 75 percent of the vote counted, official results showed Hollande with 51.1 percent of the vote compared with Sarkozy's 48.9 percent, the Interior Ministry said. The CSA, TNS-Sofres and Ipsos polling agencies all predicted a Hollande win as well.
Hollande has virtually no foreign policy experience but he will face his first tests right after his inauguration, which must happen no later than May 16.
Among his first trips will be to the United States later this month for summits of NATO -- where he will announce he is pulling French troops out of Afghanistan by the end of the year -- and the Group of Eight leading world economies.
Hollande's first challenge will be dealing with Germany: He wants to re-negotiate a hard-won European treaty on budget cuts that Germany's Angela Merkel and Sarkozy had championed. He promises to make his first foreign trip to Berlin to work on a relationship that has been at the heart of Europe's postwar unity.
Germany's foreign minister, Guido Westerwelle, congratulated Hollande on Sunday night and said both countries will keep on cooperating closely in driving the European Union's policies and be "a stabilizing factor and a motor for the European Union."
At home, Hollande intends to modify one of Sarkozy's key reforms, over the retirement age, to allow some people to retire at 60 instead of 62. He also plans to increase spending in a range of sectors and wants to ease France off its dependence on nuclear energy. He favors legalizing euthanasia and gay marriage.
Sarkozy supporters call those proposals misguided.
"We're going to call France the new Greece," said Laetitia Barone, 19. "Hollande is now very dangerous."
Sarkozy had said he would quit politics if he lost, but was vague about his plans Sunday night.
"You can count on me to defend these ideas, convictions," he said, "but my place cannot be the same."
His political allies turned their attention to parliamentary elections next month.
People of all ages and different ethnicities celebrated Hollande's victory at the Bastille. Ghylaine Lambrecht, 60, who celebrated the 1981 victory of Mitterrand at the Bastille, was among them.
"I'm so happy. We had to put up with Sarko for 10 years," she said referring to Sarkozy's time as interior and finance minister and five years as president. "In the last few years the rich have been getting richer. Now long live France, an open democratic France."
"It's magic!" said Violaine Chenais, 19. "I think Francois Hollande is not perfect, but it's clear France thinks its time to give the left a chance. This means real hope for France. We're going to celebrate with drink and hopefully some dancing."