Snow paralyzes northern Japan; 3 die in avalanche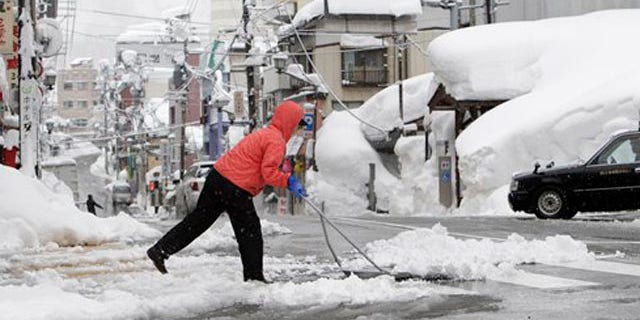 TOKYO – An avalanche has killed three bathers at a hot spring in northern Japan, where heavy snow also has paralyzed traffic and forced schools to close.
The deadly avalanche hit Thursday in Akita.
Officials say snowstorms have battered coastal cities along the Sea of Japan and large parts of northern Japan since late last year. Some areas have received more than twice as much snow as normal.
The snow has played a role in 56 deaths, and more than 750 injuries, since November. Most of those killed fell from rooftops while shoveling snow.
Prime Minister Yoshihiko Noda called a ministerial meeting later Thursday to discuss relief measures. Defense troops have been dispatched to worst-hit areas including Aomori, where hundreds of people were evacuated.