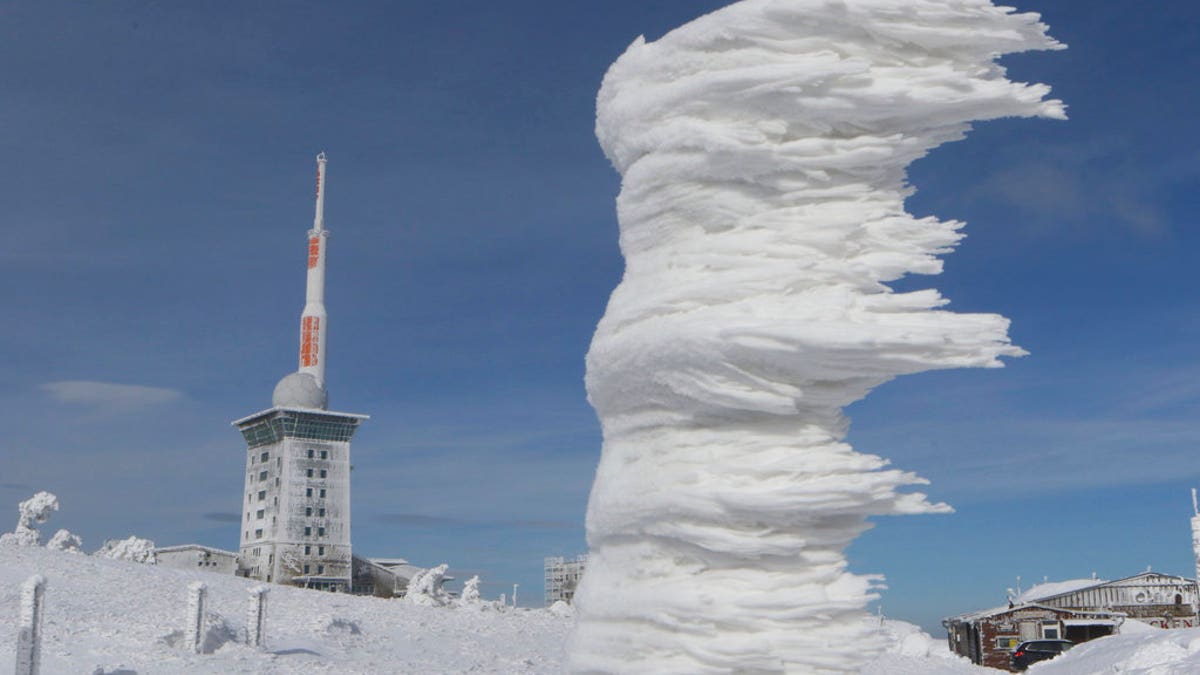 BUCHAREST, Romania (AP) — Emergency crews in Croatia struggled to contain a swollen river that reached record levels southeast of Zagreb Monday, while soldiers distributed food and drinking water to a section of Albania that has been flooded for two weeks.
Croatian authorities said the Sava River by the town of Jasenovac exceeded the highest level previously recorded by some 10 centimeters (4 inches.) About a dozen houses in a nearby village were cut off.
Residents have refused to evacuate so emergency crews are delivering food and water by boat, Croatian state TV channel HRT said. The Sava is expected to rise more in the coming days, experts said.
To the east, snow and freezing rain delayed dozens of flights and some trains in Romania amid a late cold snap. Snow also hit Germany, Hungary and Britain, among other European nations.
Valentin Iordache, the spokesman for airports in the Romanian capital of Bucharest, reported 30 flight delays Monday morning due to the wintry weather.
Temperatures were around minus 5 Celsius (23 Fahrenheit.) Trains running from Bucharest to the Black Sea port of Constanta and the southern city of Craiova were also delayed.
In Albania, the defense ministry and local authorities reported that about 3,000 hectares (7,400 acres) of land in the country's northwest were flooded and 225 houses in the countryside were surrounded by water.
Continuous rain and the release of excess water from hydropower stations have inundated the area for two weeks.
The defense ministry said soldiers were evacuating cattle in endangered areas. They also delivered food and drinking water for residents and livestock.
Firefighters rescued students at an elementary school where the water inside had reached one meter (yard) high.