Snatched Gazan starts hunger strike in Israel prison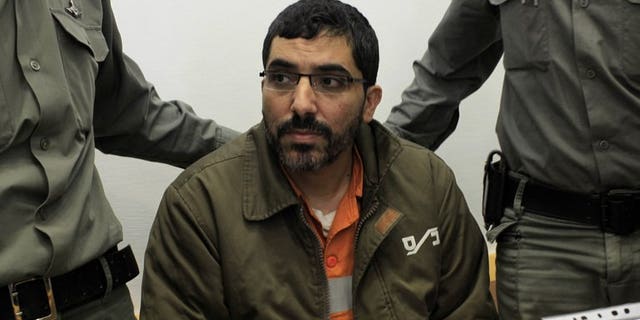 JERUSALEM (AFP) – A Palestinian from Gaza who was snatched from Ukraine and is being held in an Israel prison has begun refusing food, a prison spokeswoman said on Thursday.
Dirar Abu Sisi "was on the third day of a hunger strike, following which all his personal items and electric appliances were removed from his cell, except for a fan," Israel Prison Service spokeswoman Sivan Weizman told AFP.
Weizman added that Abu Sisi, like the rest of the prisoner populace, was receiving appropriate medical care.
Abu Sisi, an engineer who was former technical director at Gaza's sole electricity plant, created a sensation when in early 2011 he disappeared while travelling on a train in Ukraine.
Israel later announced it was holding him and intended to put him on trial for "activity in a terrorist organisation, hundreds of counts of attempted murder, conspiracy to commit murder and arms production offences" as a member of Hamas, a summary of the charges said at the time.
Weizman said his trial was still ongoing.
Hamas never officially acknowledged his membership in the militant organisation, but Palestinian sources confirm he was a member.
Raafat Hamdona, director of the Gaza prisoner centre, told AFP that Abu Sisi began a hunger strike on August 16 to demand his release from solitary imprisonment and be allowed visits of members of his family from Gaza.
They noted his health was poor.
The International Committee of the Red Cross on Saturday said it was "extremely concerned" over the health of seven hunger-striking Palestinians held by Israel.
According to Weizman, there were currently eight Palestinians on hunger strike, including Abu Sisi.