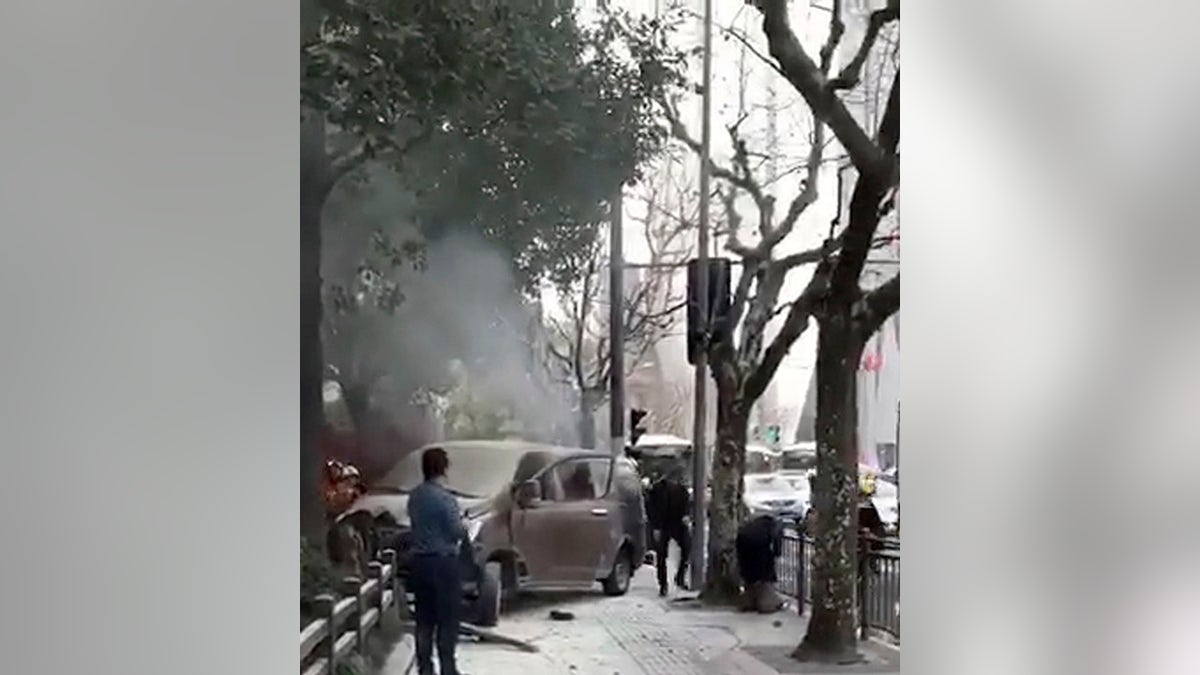 At least 18 people were hospitalized Friday morning after a minivan plowed into pedestrians in a busy section of downtown Shanghai, Chinese state media reported.
Shanghai police said they believe the crash was accident and not an attack. They said the driver was smoking while transporting gas tanks.
Three people were severely injured as the vehicle swerved onto a sidewalk and hit pedestrians outside a Starbucks cafe near People's Park in the city's financial hub around 9 a.m., the city government said on its social media account.
The van was reportedly carrying six passengers and multiple gas tanks. Firefighters extinguished the blaze.
The Associated Press contributed to this report.