Slovak interior minister resigns in slain reporter case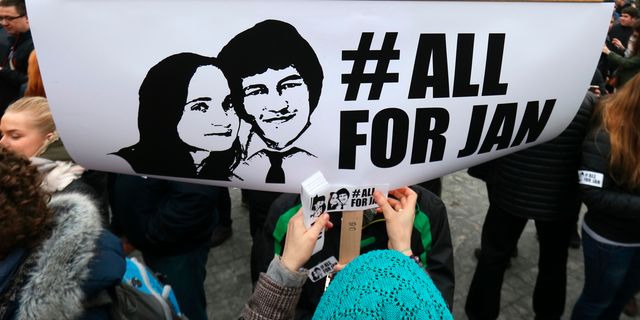 BRATISLAVA, Slovakia – Slovakia's interior minister has resigned amid the political crisis triggered by the slayings of an investigative journalist and his fiancee.
Tomas Drucker is the second interior minister to resign since the Feb. 21 shooting deaths of Jan Kuciak and Martina Kusnirova. He says he is taking political responsibility for not being able to calm the situation in the country.
Kuciak was investigating possible widespread government corruption. Prime Minister Robert Fico's three-party coalition stepped down after large street protests sparked by the deaths. Drucker was chosen by new Prime Minister Peter Pellegrini in a government comprising the same three parties as Fico's.
Many Slovaks think the changes haven't gone far enough and protests have continued, calling in particular for the dismissal of national police chief Tibor Gaspar.
Drucker says it wouldn't be right for him to fire Gaspar.