SKorean man charged in knife attack on US envoy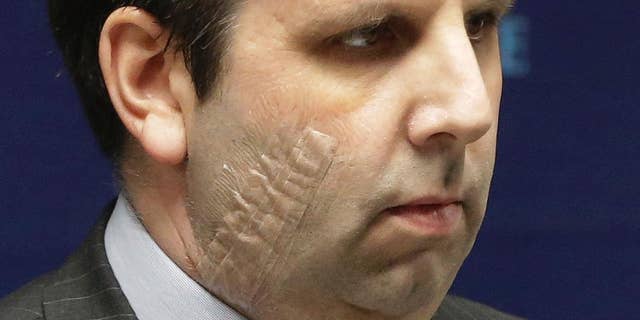 SEOUL, South Korea – South Korean prosecutors have indicted a man who slashed the U.S. ambassador in Seoul last month on charges of attempted murder.
An official from the Seoul Central District Prosecutors' Office says Kim Ki-jong also was indicted Wednesday on a charge of assaulting a foreign envoy and obstruction.
The official spoke on condition of anonymity, citing department rules, and gave no further details.
Police say Kim attacked Ambassador Mark Lippert with a knife during a breakfast forum on March 5. He suffered deep gashes on his face and arm.
Police say Kim chose Lippert as a target to highlight his opposition to ongoing U.S.-South Korean military drills. North Korea has angrily reacted to the drills, calling them an invasion rehearsal.