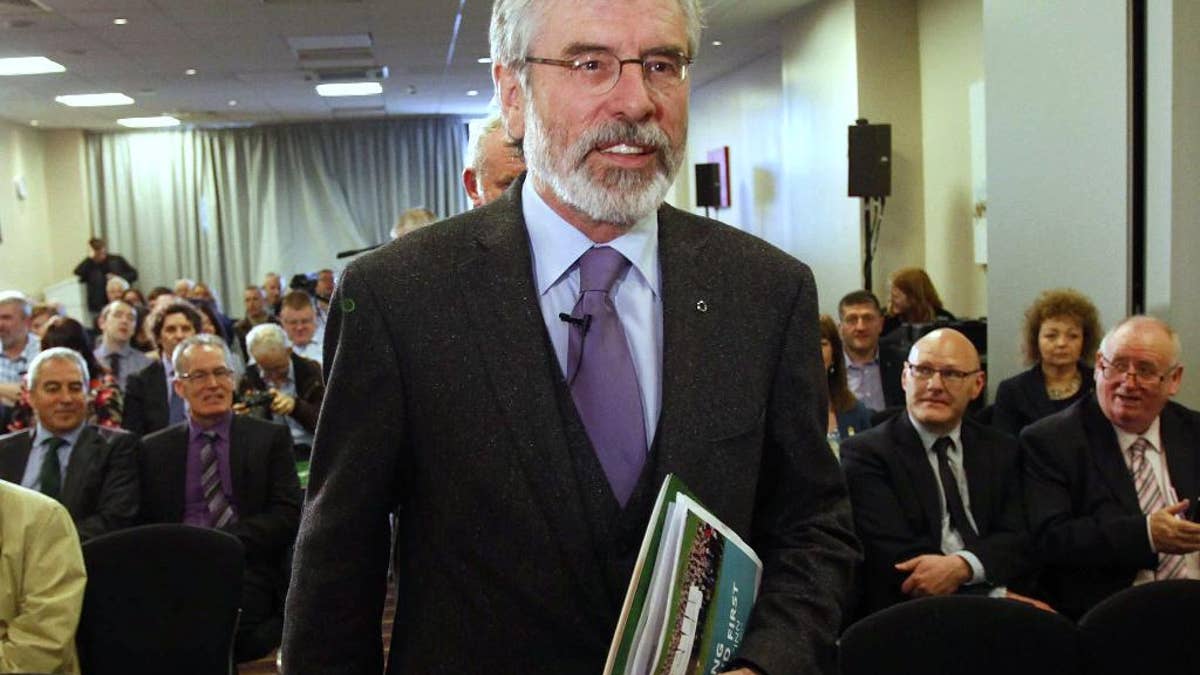 DUBLIN – Sinn Fein party leader Gerry Adams has denied new accusations that he concealed child-abuse crimes within his own secretive movement, this time allegedly committed by a Belfast officer of the outlawed Irish Republican Army.
Mairia Cahill, a member of one of Belfast's top IRA families, appeared alongside a former foreign minister Thursday at Ireland's parliament to accuse Adams of conspiring to suppress her reports of being raped by the IRA commander from Adams' home district in 1997, when she was 16.
Adams acknowledged meeting Cahill about her accusations but denied seeking to cover them up.
Adams' brother was convicted last year of raping his daughter when she was aged 4 to 9. Adams admitted in court he had known of the crimes for two decades but didn't tell police.