Sinaloa drug cartel leader will not be extradited to US anytime soon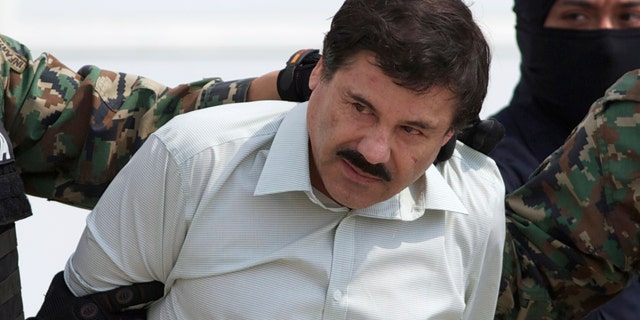 MEXICO CITY – Captured Sinaloa drug cartel leader Joaquin "El Chapo" Guzman will not be extradited to the United States anytime soon, Mexico's top prosecutor said Tuesday.
Attorney General Jesus Murillo Karam said he was expecting to receive a formal request later in the day from Washington, which also wants to prosecute Guzman on drug trafficking charges. But U.S. authorities will have a long wait.
"I could accept extradition, but at the time that I choose. 'El Chapo' must stay here to complete his sentence, and then I will extradite him," Murillo Karam told The Associated Press in an interview. "So about 300 or 400 years later — it will be a while."
Murillo Karam later clarified that he was referring to the time that it would take for Guzman to complete his sentences, "given all the crimes he's being prosecuted for."
Guzman was arrested by Mexican marines last February in the Pacific Coast tourist resort of Mazatlan, ending years on the run as Mexico's most wanted man after a daring prison break in 2001. He is being held at a maximum-security prison near the capital.
Murillo Karam said sending Guzman to the United States would save Mexico a lot of money, but keeping him here is a question of national sovereignty.
He also dismissed concerns that Guzman could escape a second time. That risk "does not exist," Murillo Karam said.
U.S. congressional leaders have called for Guzman's extradition, but a formal request had not been made.
At least seven U.S. federal courts have pending complaints against Guzman accusing him of masterminding operations that smuggled drugs into the country.