Silvio Berlusconi gives Vladimir Putin birthday present of duvet cover with their picture on it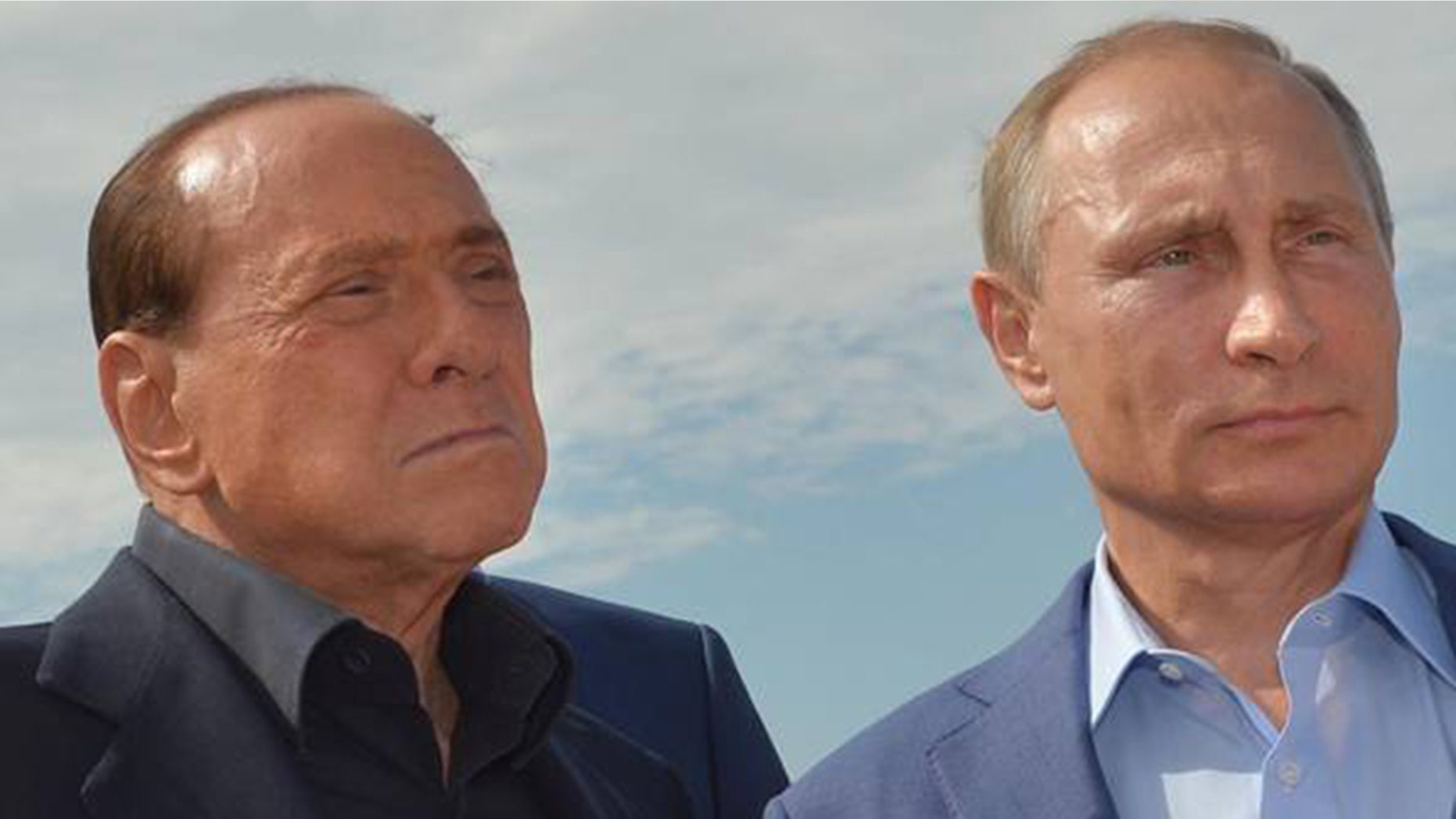 It's a definite case of strange bedfellows.
In a gift that speaks to a presidential-sized man crush, Italy's controversial former leader Silvio Berlusconi gave Russian president Vladimir Putin a king-sized embroidered duvet -- with a blown-up image of the men embracing -- as a birthday present.
The custom-made duvet cover shows the three-time prime minister and Putin, who turned 65 during the weekend, shaking hands against a backdrop of Russian and Italian landmarks, such as Rome's Colosseum.
It wasn't immediately clear if Putin was enthralled with the snug souvenir.
"No, I know nothing about the president's reaction to the duvet cover from Berlusconi," Putin spokesman Dmitry Peskov said Monday, according to Tass, the Russian news agency.
Michele Cascavilla, whose company Lenzuolissimi made the bed linen for the bromance, posted a pic of the bedspread on Instagram: "Happy Birthday Mr President Vladimir Putin !! Grazie Presidente Berlusconi."
Berlusconi, 81, came up with the idea of the personalized bedding gift after Putin gave him the double bed in which Patrizia D'Addario, a prostitute, claimed to have had sex with the disgraced Italian, The Times of London reported.
Berlusconi is said to be very proud of the bed from Putin, even boasting about it to actor George Clooney, according to the International Business Times.
"I've had one evening with Berlusconi and it was one of the more astonishing evenings of my life," Clooney said in 2011. "I went to speak about Darfur. I'd done my homework. He took me to see his bedroom and the bed that Putin gave him. It became a very different evening than anyone thought."
Berlusconi stepped down in 2011 after his last term in office was marred by scandals, and he's been barred from politics after a 2013 tax fraud conviction, the Daily News reported.
He is appealing his political ban.