Silicon Valley executive David Goldberg died after collapsing in gym in Mexico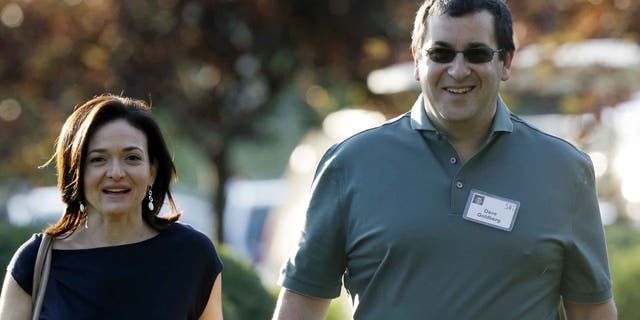 NEWYou can now listen to Fox News articles!
Still no cause of death for Silicon Valley executive David Goldberg, CEO of SurveyMonkey, has been disclosed, but a source close to the family said he was exercising at a gym in a Mexican resort when he fatally collapsed.
Efforts to revive Goldberg, who was vacationing with family and friends, were unsuccessful.
The 47-year-old was the husband of Facebook executive Sheryl Sandberg, with whom he had two children.
On Saturday, Facebook's Mark Zuckerberg wrote a posting saying in part: "Dave Goldberg was an amazing person and I am glad I got to know him. My thoughts and prayers are with Sheryl and her family. I hope friends will join me in celebrating his life by sharing your memories of Dave on his profile."
Reuters is reporting that a memorial service for Goldberg will be held on Tuesday at Stanford University.
In an interview last month, Goldberg told the news site Business Insider of maxing out his credit cards in the early 1990s to fund one of his first Internet ventures, a music site, before going on to work at other tech companies, including Yahoo.
In 2004, Goldberg married Sandberg, another longtime tech executive who now serves as Facebook's chief operating officer.
Sandberg launched an international conversation about the dearth of women in positions of power with her 2011 book "Lean In: Women, Work and the Will to Lead." In it, Sandberg wrote of the adjustments she and her husband had to make to manage two high-profile careers while raising two children.
On Monday, the Walt Disney Co. moved up its earnings release to Tuesday morning to allow executives to attend Goldberg's funeral. Sandberg is a member of Disney's board of directors. The earnings report was originally scheduled for the afternoon following the stock market close.
Based on reporting by the Associated Press.