Sierra Leone losing party intends to challenge vote results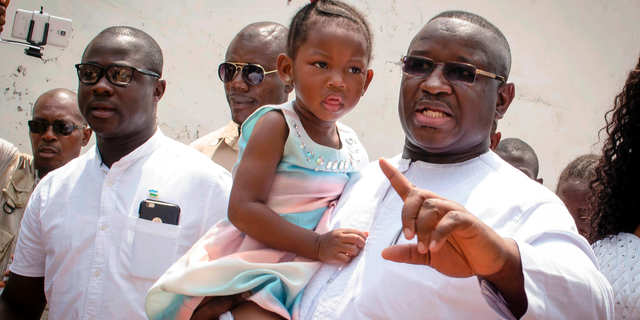 NEWYou can now listen to Fox News articles!
FREETOWN, Sierra Leone – The man who lost Sierra Leone's presidential runoff vote says his party intends to challenge the results in court.
The National Election Commission announced late Wednesday that opposition candidate Julius Maada Bio with the SLPP party had won. He was swiftly sworn into office just before midnight.
Defeated candidate Samura Kamara said in an interview broadcast on national television that "the results did not reflect the will of the voters." He said his APC party intends to take "appropriate legal action."
The election marks the first time in a decade that the SLPP party has won the presidency.
Bio has pledged to work for national unity in the West African country of 7 million people. He faces a parliament that is dominated by the APC party.