Shootout in eastern Ukraine leaves 1 dead in first armed clash since Geneva agreement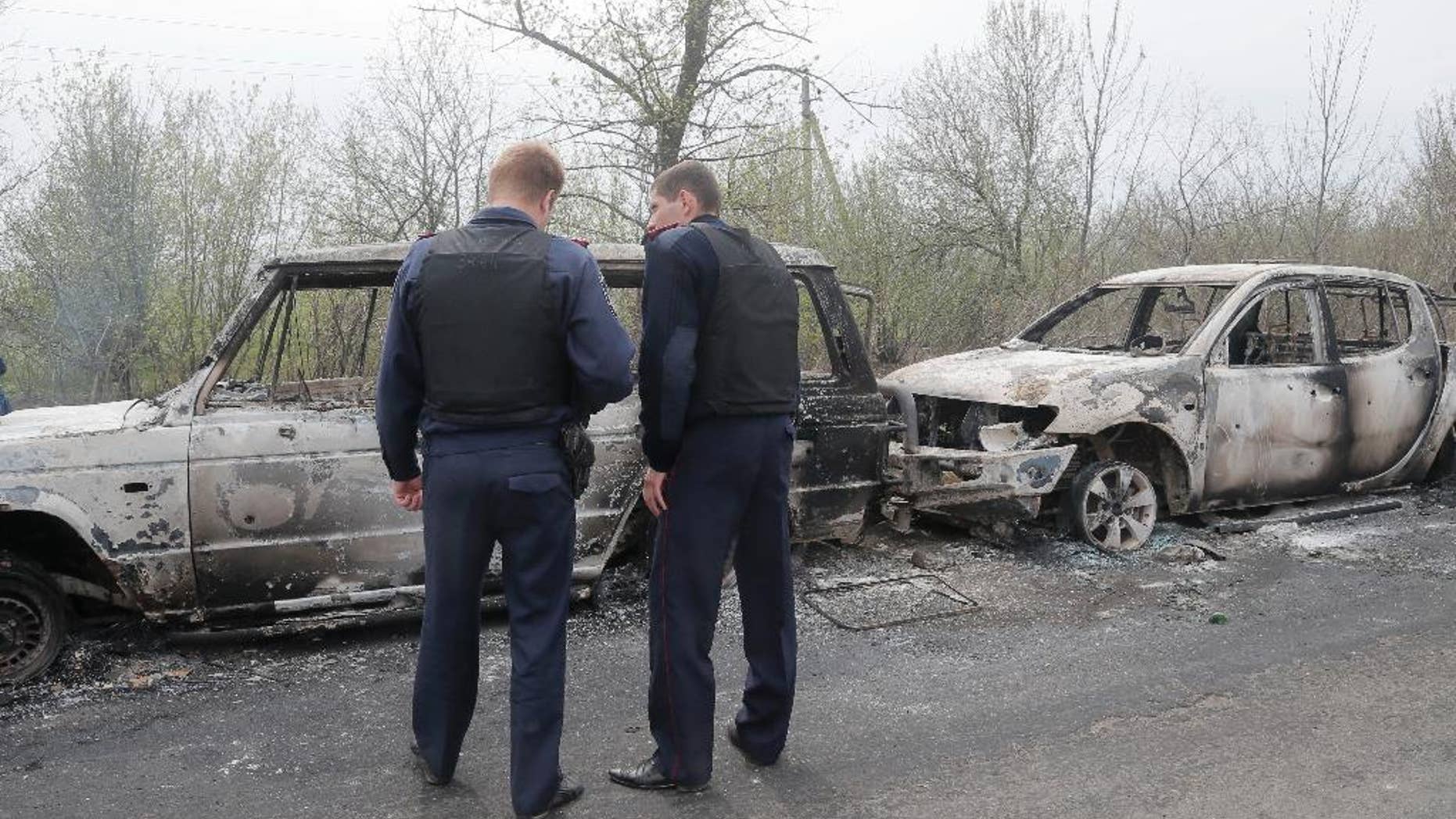 DONETSK, Ukraine – The Ukrainian and Russian governments are reporting a shootout at a checkpoint set up by pro-Russian insurgents in eastern Ukraine that has left one person dead and others hospitalized with gunshot wounds.
The armed clash appears to be the first since an international agreement was reached last week in Geneva to ease tensions in eastern Ukraine, where pro-Russian supporters have seized government buildings in at least 10 cities.
The Ukrainian Interior Ministry said one person was killed and three wounded in the shootout early Sunday near the city of Slovyansk. It said details of the incident were not yet clear.
In Moscow, the Russian Foreign Ministry blamed the clash on the Right Sector, a nationalist Ukrainian group that has supported the interim government in Kiev, the capital.