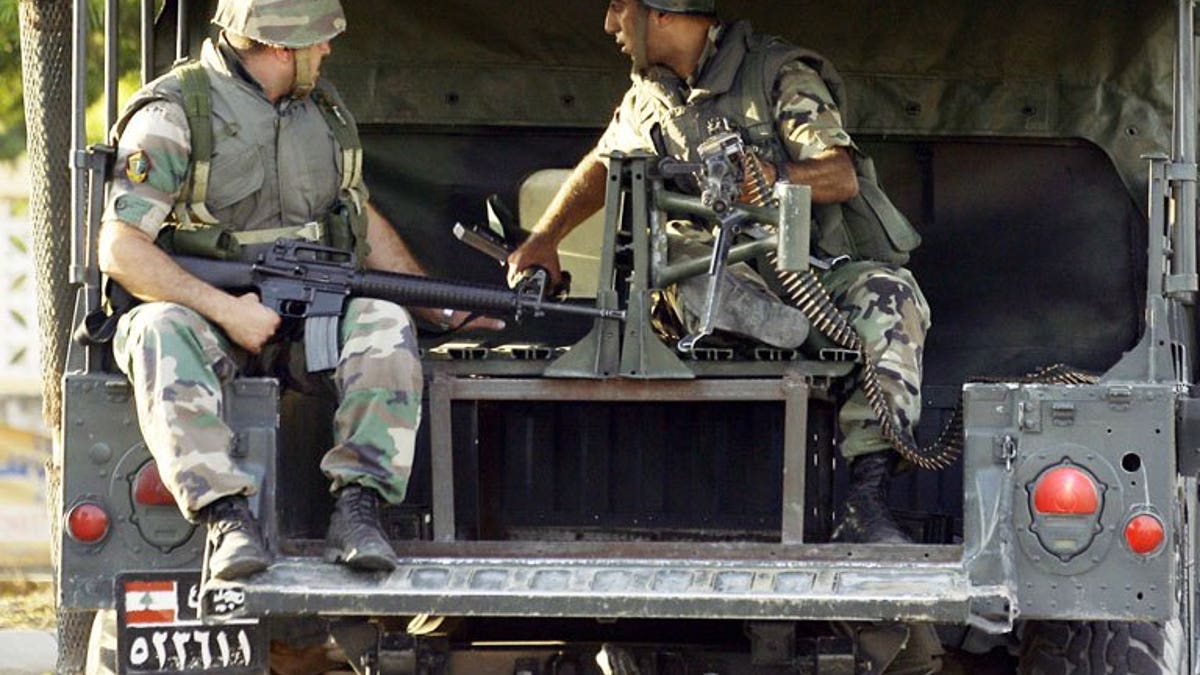 BEIRUT (AFP) – A shooting spree by gunmen loyal to a controversial Salafist sheikh in the southern Lebanese town of Sidon left one man dead and several wounded, the army and a security source said.
Tuesday's shooting by armed men loyal to Sheikh Ahmed al-Assir, who is fiercely opposed to the Shiite Hezbollah movement, took place in Abra, a suburb of Sidon, the security source said, without giving further details.
"The shooting by armed men led to the killing of a citizen and several others have been injured," the Lebanese army said after deploying forces in Sidon following the incident.
Assir, who espouses an austere form of Sunni Islam, has alleged several times that Hezbollah uses apartments in Abra to stockpile weapons and house fighters.
The incident comes amid soaring sectarian tensions in Lebanon that have escalated because of the raging war in neighbouring Syria.
The army said that by late Tuesday "the situation (in Sidon) was back to normal".
Though Lebanon has officially adopted a position of neutrality in Syria's war, Shiite Hezbollah and its allies back the Damascus regime of President Bashar al-Assad.
Hezbollah troops are engaged in the fighting in Syria, and this month helped Assad's army take control of the once rebel bastion of Qusayr in central Syria.
Meanwhile, the Sunni-led opposition supports the anti-Assad revolt that broke out in March 2011.
In Tripoli in northern Lebanon, frequent battles have pitted Sunnis against Alawites -- who adhere to an offshoot of Shiite Islam to which Assad's clan belongs.
Experts have said Sunnis from Lebanon have frequently crossed over into Syria to fight alongside anti-Assad rebels, though in smaller numbers than Hezbollah fighters.