Shooting after Venezuela Vote Drill Injures 4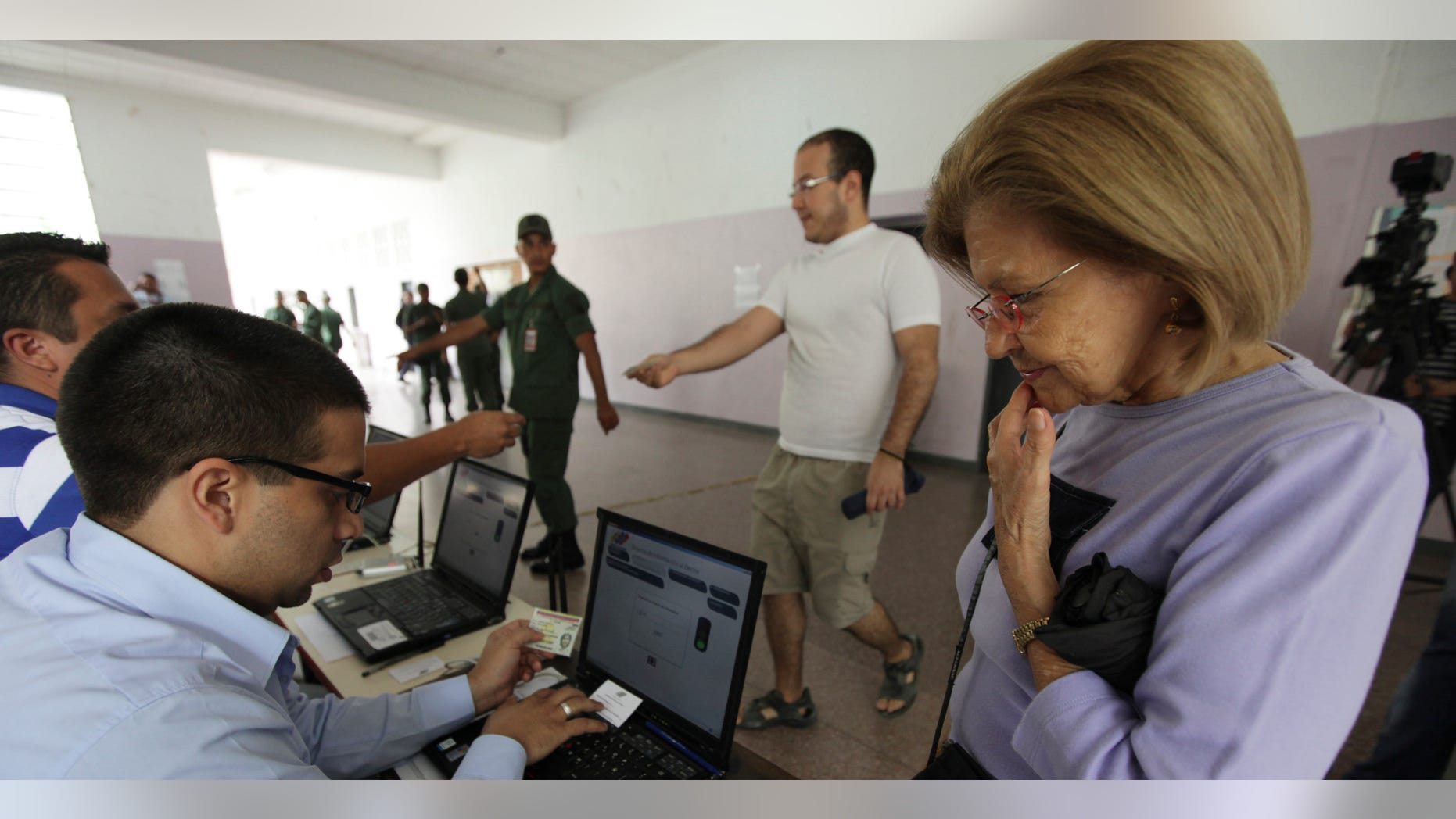 A shooting broke out during a voting drill in Venezuela on Sunday, leaving at least four people injured.
While the drill went smoothly at most of the country's 1,500 polling stations, supporters of Venezuelan President Hugo Chavez and of opposition candidate Henrique Capriles clashed outside a polling station in the western state of Zulia.
Vicente Bello, of the opposition A New Time party, said four bodyguards of an opposition legislator were wounded in the shooting and were recovering at a hospital. Bello accused the bodyguards of local mayor Luis Ruda of firing shots while an opposition crowd was celebrating.
Ruda, a Chavez ally, accused the bodyguards of opposition politician Freddy Gomez of firing.
Police didn't immediately comment on the outbreak of violence.
Sporadic clashes and scuffles have broken out before between supporters of Chavez and Capriles in the months leading up to the country's Oct. 7 presidential election.
In July, stone-throwing Chavez supporters clashed with opposition sympathizers who joined Capriles as he led a march in a poor Caracas neighborhood. Police forced him to turn back rather than completing the march.
In an earlier incident that occurred on March 4, gunfire rang out while Capriles was visiting a traditionally pro-Chavez neighborhood in the capital of Caracas, injuring one supporter of the opposition leader.
Hugo Chavez first took office in 1999. The leftwing leader is favored to win the October elections, in his third reelection bid.
Based on reporting by the Associated Press.
Follow us on twitter.com/foxnewslatino
Like us at facebook.com/foxnewslatino